Presented with East Brother Beer Co.
Mon., October 25, 2021 • 5:30pm PT • East Brother Beer • Tickets: $0 - $30
In conversation with Paul Liszewski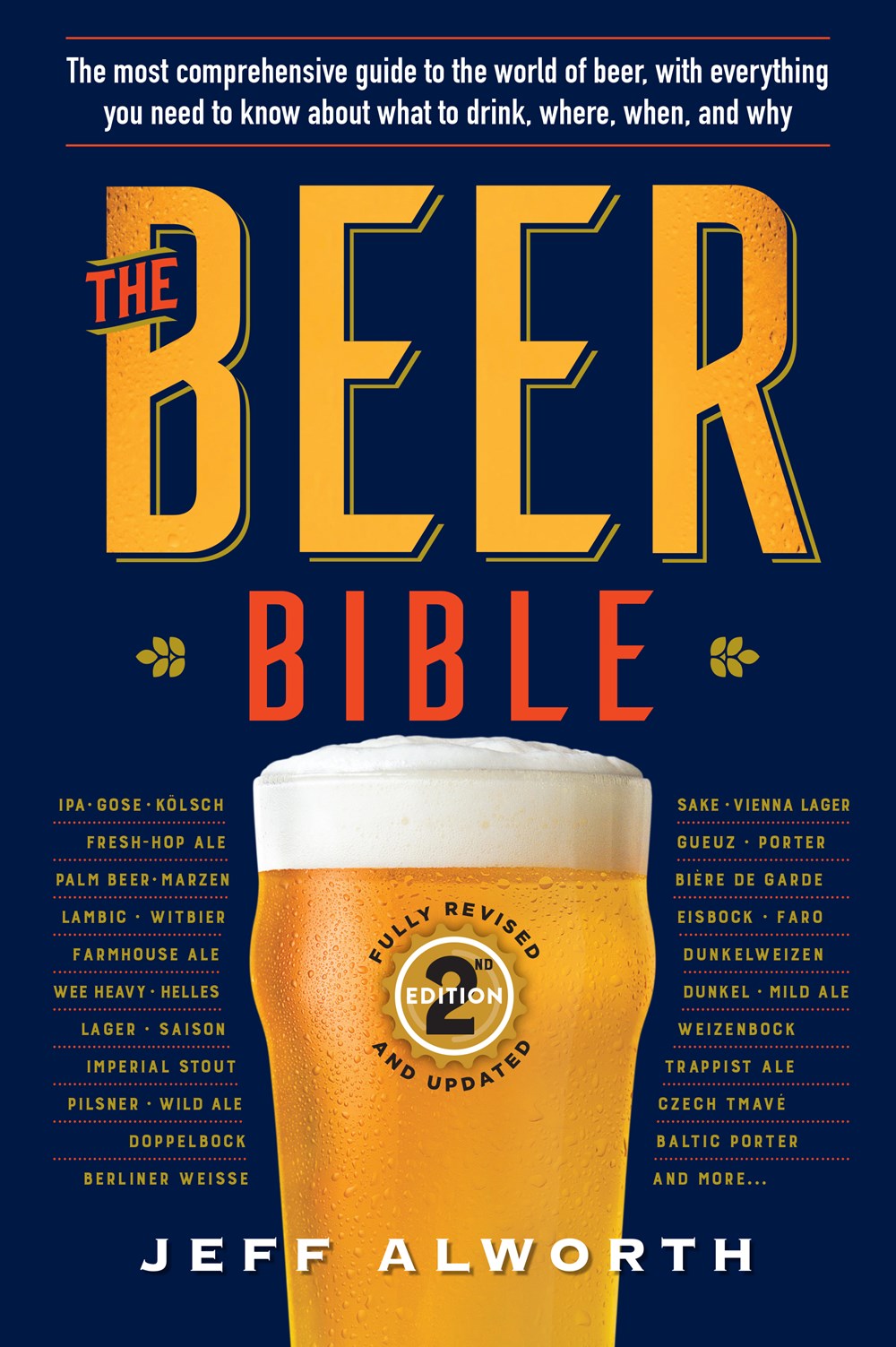 Join East Brother Beer Co. and Book Passage for an evening of conversation with Jeff Alworth, author of The Beer Bible: Second Edition!
East Brother Beer Company and Book Passage are proud to present a conversation between Jeff Alworth, author of The Beer Bible: Second Edition and Paul Liszewski, Head Brewer at East Brother Beer Company.
The evening will be broken up into two sections:
5:30pm PT: A conversation with Jeff & Paul
This ticketed session will include a guided tasting of four of East Brother Beer's classic styles, followed by an audience Q&A. Ticket holders will receive a signed copy of the book, a flight of beers, 50% off East Brother merchandise, and $5 pints all night long.
6:30pm PT: Mingle with Jeff & Paul
Immediately following the Q&A, the East Brother Beer Taproom will open to the public. Enjoy a pint of cold beer while mingling with other beer enthusiasts. The Beer Bible: Second Edition will be available for purchase.
Imagine sitting in your favorite pub with a good friend who just happens to have won a TACP Award—a major culinary accolade—for writing the book about beer. Then imagine that he's been spending the years following the first edition exploring all the changes that continue to shape and evolve the brewing world. That's this book, the completely revised and updated bible on beer that covers everything: The History, or how we got from the birth of malting and national traditions to a hazy IPA in 12,000 years. The Variety: dozens of styles and hundreds of brews, along with recommended "Beers to Know." The Curiosity: If beer's your passion, you'll delight in learning what type of hops went into a favorite beer and where to go for beer tourism, as well as profiles of breweries from around the world. And lastly, The Pleasure. Because, ultimately, that's what it's all about.
Jeff Alworth has been writing about beer and brewing for twenty years. He is the author of The Beer Bible, Cider Made Simple, and The Beer Tasting Toolkit. He is a columnist for All About Beer and has written for a number of magazines and newspapers, and he blogs about beer at his popular site, Beervana. He lives and brews in Portland, Oregon.
Jeff Alworth photo courtesy of author; Paul Liszewski photo by Clara Rice Photography
Location:
East Brother Beer Co.
1001 Canal Boulevard