Memorable Moments (with some Cheeky Commentary)
Book Passage has hosted thousands of events, classes, conferences, and gatherings of all shapes and
sizes over the last 40 years, and the memories sometimes trip all over each other. But several of them jump out and almost demand to be retold. We've gathered some of them here in no particular order and tried to give some sense of where they fit into the landscape of Book Passage history. As time goes on, we'll probably add a few more. -- B.P.
The Organizer
It was a Saturday morning at our Corte Madera store and the place was packed. When we were offered the event with Gloria Steinem, we didn't really care when it was: she'd draw a big crowd at any time of day. Elaine gave Steinem a great introduction, and our guest emabarked on a sharp dialogue peppered with questions from the audience. Near the end, a young girl in the corner shyly asked a question about to do about boys who harassed and bullyed her at school. Steinem gave a thoughtful answer, sharing ways in which she could stand up for herself. A few minutes later another girl in another part of the room asked a similar question.
Steinem started to answer, but then she asked, "Do you two girls know each other?"
They said they'd never met, because they went to different schools.
She quickly looked over at Elaine. "Okay, here's what we need to do. Elaine, I think you should make this room available every Saturday morning for these two girls and any others who want to meet and discuss how they can support each other and put and end to this kind of thing. You can do that, can't you?
Well . . . er . . . uh, "Of course! they can meet right here."
And so they did. For the next year or so a group of young women -- mostly teens and pre-teens -- met in the Book Passage events room and had long, thoughtful discussions about female empowerment.
The Music Teacher
"He's just going to be there to talk about his book," the publicist insisted, "so don't ask him to play the trumpet." We were hosting an event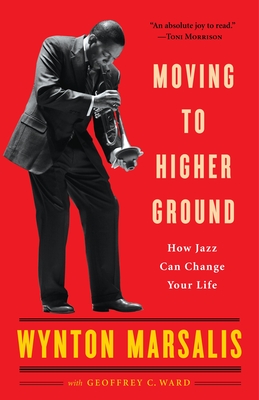 with Wynton Marsalis, the finest jazz musician of our time, but we agreed to restrain ourselves. We got more messages before the event, and they all said the same thing: he's not going to perform. You can probably guess what happened next. Marsalis showed up the night of the event, music-case in hand. He pulled out his trumpet and gave a big smile. "Where do you want me to go?"
For the next hour or so, he played a lot of musical riffs while he talked about his book. But when he found out there was a bunch of high-school jazz band members in the audience along with their teacher, he really got going. He told them to go get their instruments out of the car and come on back. Then he asked the teacher to call the kids' parents and tell them they'd be late. After they all got back in the store - musical instruments in hand - Maralis led an informal music class that morphed into a jam session. They finally wrapped it uparound midnight. At that point he and some of the young musicians went off to find a late-night basketball game.
Our Favorite Event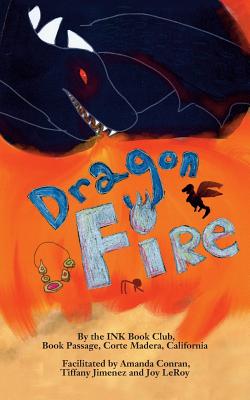 The authors who sat at the podium that evening were not widely known, yet the audience loved them and hung on their every word. The book they were presenting was not destined for the N.Y. Times bestseller list, but it would sell quite a few copies and be widely discussed. The authors would end up feeling feel very proud of what they had accomplished. In fact, this was to be just the first of a series of books that been been conceived, planned, written, edited, illustrated, and designed by this enthusiastic group of Pre-teens that met on the third Friday of every month in our children's book section. The group is called INK, and Dragon Mist was their first book.
INK was organzied by our children's booksellers as a free book group for young people who wanted to read new books, meet the authors, and write book reviews for the Book Passage newsletter. It's one of several groups, some involving older kids, that continue to be involved with new books and authors. But someone in INK got the idea the group should write a book on its own. So they enlisted the help of their Book Passage mentor Amanda Conran, who the assisted them with the text. Then they asked book designer Jim Shubin ("the Book Alchemist") to help them complete the design and get it ready for submission. And by time the book was delivered back to the store from the publisher, they were ready for their first author event in front to their parents, friends, and lots of other people who'd heard about it. Dragon Mist turned out to be just the first book, and they went on to publish Dragon Fire and Dragon Island. And beyond that, several "Inksters" published their own books later on.
But that first event was special for the Book Passage staff. Several of us stood in the back of the room and watched as these new writing careers were being born in front of our eyes.
A Familiar Looking Barista
Isabel Allende has been a friend of Book Passage for a long time, and there are many, many moments that exemplify what she has meant to the store and to our reading community. She's appeared at almost every writing conference we've ever sponsored, and there aren't many writers whose work spans the Travel Writers & Photographers Conference, the Mystery Writers Conference, and the Children's Writers Conference. But she is a master of all three genres (and a few more!). She's spoken in just about every venue in which we've held events. But she's just as likely to get into a smaller conversations in our cafe during one of her frequent stop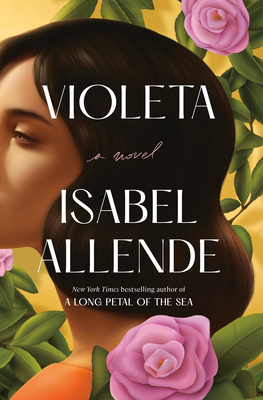 s for a cup of coffee or tea. And that's were we pick up on our most memorable moment.
Several years back, Elaine took ill and our staffing and organization went all to hell for a few weeks. Isabel dropped by the store and noticed that something was missing. The Cafe was seemingly open, but there was no one behind the counter working. She waited a few moments and then decided that wouldn't do. A few minutes later she was wearing a Book Passage apron and standing behind the counter serving coffee. We don't know if she'd ever worked an espresso machine before, but that didn't stop her from dishing out the cappucinos for the next several hours.
A few people walked up and said, "You look like a lot like that famous Chilean novelist."
"A lot of people say that," Isabel deadpanned.
The Flavor of the Week
In early 2007 we joined with one of our favorite groups, 10,000 Degrees, to put together a fund-raising event for their great student and educational programs. We booked an author-event at the large Marin Civic Auditorium, hoping for a big crowd. The idea was to have a speech followed by some serious interaction with the students who would be there. But when we mentioned the name of the speaker we were booking to some of the potential funders, we got the response, "Who's that?" A few others had heard of him, but even they doubted he could draw a big crowd. But that was then. By the time the day of the event came around, they were all clamoring for tickets. Barack Obama was just days away from announcing his candidacy for President, and he'd become the "flavor of the week."
But popularity created its own problems. The quick radio interview that Obama had scheduled for that morning suddenly
stetched into a longer appearance, with other producers and fans wanting time with him before he left the station. His group was late leaving the radio station and pushed for time as they arrived at the auditorium. And there wasn't any time on the other end either. Several newly-interested political pros had now scheduled gatherings that crept into the schedule. What to do? He could have given his full speech and skipped the meetings that had been planned with the students, but that wouldn't be like him. Instead, he gave a brief, thoughtful talk and then turned his attention to the students, talking with many of them one-on-one.
How many lives did he change that day? There are some uplifting stories we could tell, but we'll let those students speak for themselves someday. Let's just say it was the right choice.
A Prayerful Moment
There are no pictures or links for this little vignette. The names have been changed to protect . . . well, us.
We were hosting one of the most prominent writers in the field of self-awareness that afternoon, and the room was filled with an attentive audience. After the speaker hovered for a while over her thoughts about relationships and consiousness-raising -- things she talked about in her book -- she asked for questions from the audience. One woman, whom we'll call Judith (not her real name), got up and rather shyly described a situation in her office. She wondered if she could get some advice about how to change it. There were fifteen women in her office, according to Judith, and they all got along very well. But there was also one man, and he was a disruptive element. What did the author think she should do?
At this point the author came down from the podium and grabbed the hands of two of the people sitting in the front row. She gazed for a long moment at the rest of the audience. "I want all of you to take each other by the hand," she said, "And then join with me in a moment of prayer."
(Oh, oh, we thought. This is a secular bookstore. Can we really allow . . . )
Then she continued. "Now I want us all to pray that Judith will have the wisdom to go up to the counter right now and buy fifteen copies of my book that she can give to each of her colleagues. Then they'll all be able to see how to handle this situation."
(Oh, it's that kind of prayer! . . . Er, should we be joining hands with them?)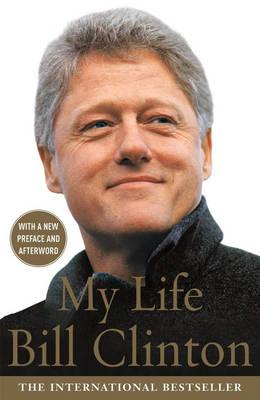 The Big, BIG Event
June 2004: "This will be huge!" Book Passage had just been selected to Host Bill Clinton's new autobiography My Life, and our events team was scurrying around try to figure out how to manage crowd control throughout the store on the big day. This was the largest event we'd ever had. It was scheduled as a book-signing only, but it would still eat up every spare inch of our Corte Madera store. . . . Hey, wait a minute. You say there's now been a change? The publisher now wants to do it at our Ferry Building store in San Francisco? Ye Gods, we just moved into that store, and this event's only about a week away!
What followed was a logistical scramble comparable to D-Day. "The SF store's much smaller, so we'll have to stretch the crowd around the building. Will the management cooperate?" They did. "Can we find an empty store nearby to hold all the books?" We found one. "Will the Secret Service let the limousine drive right up to the door?" They let it. "Can we get a podium set up that's the right height and size?" Yeah . . . but. This one we were still working on with the help of a carpenter from next door even after the limo had already left the airport heading our way (we didn't want to rush into anything!)
So how do you handle an event this size? We decided to sell the books right outside the main door. Then Bookseller #1 used a combination of smiles and finger wags to welcome the next person though the door. She passed that customer off to Bookseller #2, who then cajoled him or her to give up the book so that it could be "flapped" to the right page for the autograph. Bookseller #2 then slipped the book to his left to POTUS-aide #1 who then slid the book to the top of the podium in front of the former POTUS himself. POTUS then signed the book with his left hand, shook the customer's hand with his right hand, and then shared a familiar smile. The book was then slid over to the left into the hands of POTUS-aide #2, who then passed it to his left to Bookseller #3, and who then finally handed it back to the customer. Bookseller #4, who was standing near the exit door, then had the job of smiling and finger-wagging once again, trying to convince the possibly bewildered customer that it was time to leave through the exit door.
Does that sound easy? Maybe. But it's a little harder when you try to do it 2,500 times in a row.
The Perfectly Matched, Mis-matched Pair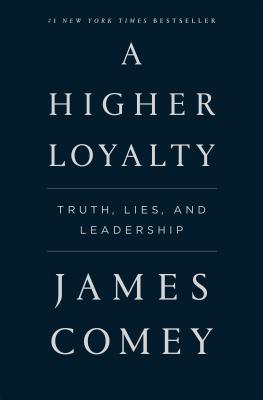 The occasion was one in a series of major events that Book Passage had scheduled at The Curran, S.F.'s premier theatre. A few weeks after this event, Kamala Harris would be meeting on the same stage in a big Book Passage event with S.F. Mayor London Breed, discussing her upcoming run for President. But on this particular evening it was Elaine who stood behind a podium. She was holding a lively converation with our guest author who was standing behind another podium on the opposite side of the huge stage. James Comey had just bee
n fired as FBI Director by the Trump administration, and he had plenty to talk about in his new book A Higher Loyalty.The audience that evening even included a large contingent of present and former FBI agents, a great many of whom later met Comey backstage to show their support for their former boss.
So where do we get the idea these two speakers might be mismatched? It certainly wasn't from the discussion. Elaine and the former FBI chief carried on a dialogue from across the stage that was learned and lively and that left the audience wanting more. No, the reason for the comment is far more silly than that. You have to look at their backstage photo to see what I mean.
The Favorite Author of Booksellers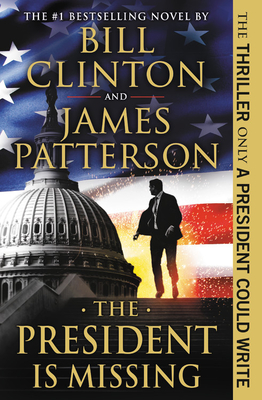 Ask any independent bookseller across the U.S. to name the author that has done the most for them, You'll almost always get the same answer: James Patterson. His books have sold more than 300 million copies, and that in and of itself would endear him to booksellers. But he's done more than just that. In 2015, Patterson received the Literarian Award from the National Book Foundation which cited him as a "passionate campaigner to make books and reading a national priority." How passionate? Passionate enough to give substantial sums of money to bookstores and booksellers across the country, both through the stores themselves and through the Book Industry Charitable Foundation (BINC). If you need further proof of his generosity, you can just look at the Book Passage van that sits in our parking lot and carries books from store to store, thanks to his generosity.
So . . . when Elaine received an invitation from the publisher to moderate an event with Patterson and Bill Clinton, for their new jointly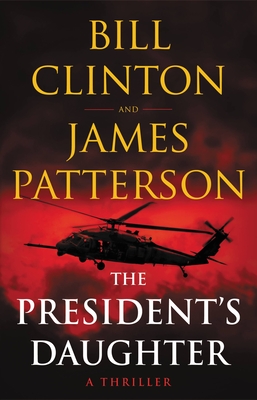 written thriller, we jumped out of our chairs. Where are we doing it -- in Marin or in San Francisco? Actually we're doing in in San Jose. Really? That's at least 50 miles from here. What lecture hall will we be in? No lecture hall -- it's in the Sharks Arena. The Sharks? Isn't that a . . . right, it's a hockey team. We'll be doing it right over the ice rink.
(If I had a more puckish sense of humor, this would be a good spot for a pun.)
So a limousine picked us up and drove us to the event (limousines? booksellers? You're more likely to find us in the back of our van). It was a great event, but it's a good thing Elaine was invited to participate. Someone in the Arena sound-department apparently hadn't realized that an acoustical system that's designed to pick up the noise after a slap-shot doesn't quite work for a literary discussion. The voices didn't carry very well through the front rows. And for a good part of the evening Elaine was re-phrasing the comments from one author to the other, because even they weren't quite able to hear each other. But did it bother anyone? Nah. They sold a lot of books, both authors left happy,. and we got a limo ride back to the North Bay.