From the author of Lies Like Wildfire comes another page-turning thriller about the little lies we all tell before the truth sets us free — perfect for readers of Karen M. McManus and Diana Urban.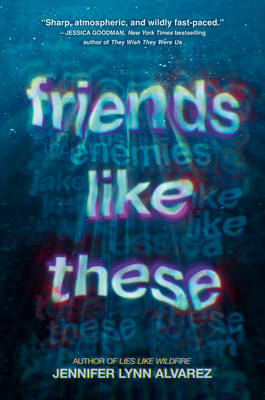 Mistake number one . . .
Fun-loving Jake tells his girlfriend, Jessica, that they have to go to Tegan's end-of-summer party in their tiny California beach town. Jessica doesn't like parties, and she doesn't like Tegan, who has an obvious, obsessive crush on Jake. But she agrees to go, to make Jake happy.
Mistake number two . . .
Something awful happens at the party. Something so embarrassing that Jessica doesn't know if she can ever get over it — and Jake will do whatever it takes to earn her forgiveness. And now a girl is missing. Everyone is a suspect. And Jake seems to have a lot to hide. . . .
When a body is discovered at the beach, friends start turning on friends, and lies start piling upon lies. What happened could destroy their lives. Keep your friends close and your enemies closer? Mistake number three . . .
Jennifer Lynn Alvarez is the author of ten published novels, including the YA thriller Lies Like Wildfire and two middle-grade fantasy series, but this is not where she started. After earning her BA in English Literature from the University of California, Berkeley, Jennifer went into finance, of all things. It was many years and several rejected manuscripts later before she accomplished her childhood dream of becoming an author. Jennifer no longer works in finance and spends her days dreaming up stories. She also teaches creative writing classes through her local library, encouraging others to write their own stories. Jennifer divides her time between Northern California and Middle Tennessee with her husband, kids, and more than her fair share of pets. You can follow her on Instagram @jennifer_lynn_alvarez or Twitter @Jenniferdiaries. Visit her online at jenniferlynnalvarez.com.
---
The new homecoming queen is dead . . . and she's not the first unsolved murder at Seaview High. From the critically acclaimed author of The Ivies comes a nonstop YA thriller about a decades-old mystery, a copycat killer, and the teen who will stop at nothing to uncover the truth.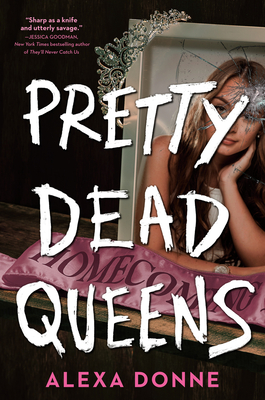 After the death of her mom (screw cancer), seventeen-year-old Cecelia Ellis goes to live with her estranged grandmother, a celebrated author whose Victorian mansion is as creepy as the murder mysteries she writes. On the surface, life is utterly ordinary in the California coastal town . . . until the homecoming queen is murdered. And she's not Seaview's first pretty dead queen.
With a copycat killer on the loose, Cecelia throws herself into the investigation, determined to crack the case like the heroines in her grandmother's books. But the more Cecelia digs into the town's secrets, the more she worries that her own mystery might not have a storybook ending.
Alexa Donne is the author of Brightly Burning and The Stars We Steal, sci-fi romance retellings of classics set in space, and the YA thriller The Ivies, which Kirkus Reviews called "a thrilling boarding school story with a satirical edge." A graduate of Boston University, Alexa works in TV marketing and has done pro bono college admissions mentoring since 2014. A true INFJ, in her "free" time she mentors with WriteGirl, organizes the Author Mentor Match program, and runs one of the most popular writing advice channels on YouTube. She lives in Los Angeles with two fluffy ginger cats named after characters from YA literature. You can find her online at alexadonne.com.
In conversation with... Lisa Manterfield writes stories of loss, resilience, and the people we call family. She is the award-winning author of two Young Adult suspense novels, A Strange Companion and The Smallest Thing, and two works of non-fiction for adults. She believes books have the power to unite people, one reader at a time. Originally from northern England, she now lives in Northern California with her husband and two cats. When not writing, she can be found hiking in the redwoods and daydreaming in her vegetable garden. Find her at LisaManterfield.com.
Jennifer Lynn Alvarez photo courtesy of the author; Alexa Donne photo courtesy of the author; Lisa Manterfield photo courtesy of the author
Location:
Book Passage Corte Madera
51 Tamal Vista Blvd

$18.99

ISBN: 9780593309674
Availability: On Our Shelves Now
Published: Delacorte Press - November 1st, 2022
---

$18.99

ISBN: 9780593479827
Availability: On Our Shelves Now
Published: Crown Books for Young Readers - October 4th, 2022
---

$15.95

ISBN: 9780998696928
Availability: Usually Ships in 1-5 Days
Published: Steel Rose Press - July 18th, 2017
---