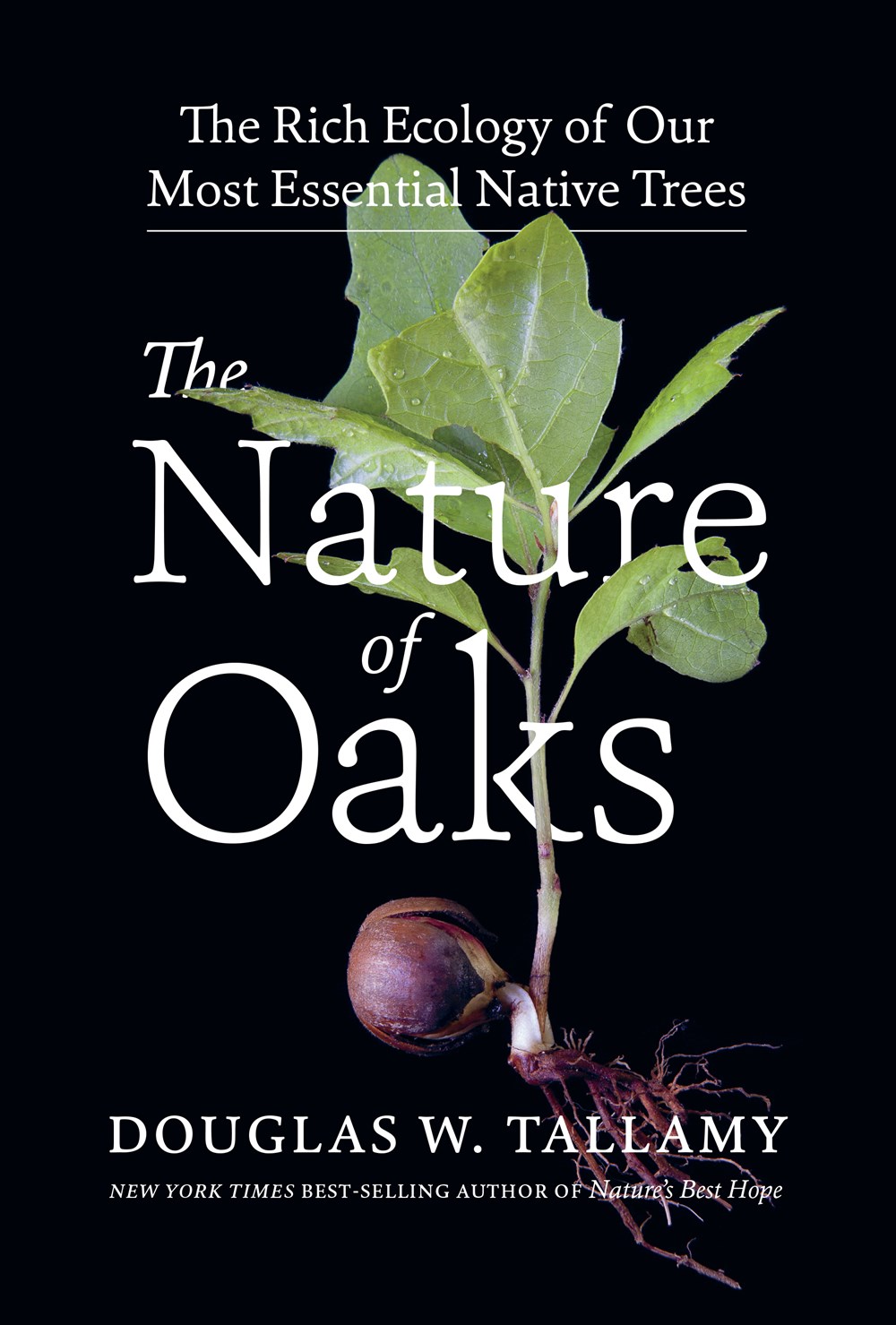 Presented by Book Passage & Dominican University's Institute for Leadership Studies
Douglas Tallamy
The Nature of Oaks
The Rich Ecology of Our Most Essential Native Trees
Wed., Oct. 27, 2021 • 7:00pm PT • Ticketed Event-$40
Angelico Hall, Dominican University
This event will be held at Angelico Hall, Dominican University. Ticket sales are through the University and Transact Campus SmartPay. Because of Covid-19 restrictions, a few special procedures apply:
• You'll be asked to register as you purchase the ticket. At the event you'll have to show proof of Covid-19 vaccination and wear a mask.
• Your copy of the book will be given to you at the event. There are no books being shipped.
• All seaths are reserved. You'll need to show a copy of your e-ticket at the event.
• Transact Campus SmartPay may add a service charge of $1.10.
With Bringing Nature Home, Doug Tallamy changed the conversation about gardening in America. His second book, the New York Times bestseller Nature's Best Hope, urged homeowners to take conservation into their own hands. Now, he is turning his advocacy to one of the most important species of the plant kingdom—the mighty oak tree.
Oaks sustain a complex and fascinating web of wildlife. The Nature of Oaks reveals what is going on in oak trees month by month, highlighting the seasonal cycles of life, death, and renewal. From woodpeckers who collect and store hundreds of acorns for sustenance to the beauty of jewel caterpillars, Tallamy illuminates and celebrates the wonders that occur right in our own backyards. He also shares practical advice about how to plant and care for an oak, along with information about the best oak species for your area. The Nature of Oaks will inspire you to treasure these trees and to act to nurture and protect them.
Doug Tallamy is a professor in the Department of Entomology and Wildlife Ecology at the University of Delaware, where he has taught insect-related courses for 40 years. His most recent book with Timber Press, Nature's Best Hope, is a New York Times Best Seller.
Doug Tallamy photo by Rob Cardillo