Please note: This event has been postponed due to concerns for the health and well-being of our community. For updates on this event and for additional event information, please subscribe to our e-newsletter.
Join us for a special showcase featuring eleven Sisters in Crime authors! Each author will read for five minutes, followed by a few questions from the moderator, Robin Stuart. Don't miss this unique chance to hear from a broad collective of authors writing in the mystery and thriller genres!
Mysti Berry
Mysti Berry is a proud member of multiple Sisters in Crime (SinC) chapters. She is a lifetime National SinC member and is publishing the second volume of voting justice stories in Low Down Dirty Vote (July 2020) featuring stories by Northern California authors.
Brewery Gulch
In "Brewery Gulch," a short story in the SoWest: Lady Killers anthology, a ten year-old girl finds herself trapped between a murderer and a basement full of women illegally learning about family planning in early 20th century Bisbee, AZ.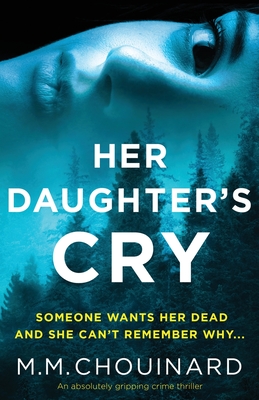 M. M. Chouinard
M.M. Chouinard's first fiction story was published in her local paper when she was eight, and she fell in love with Agatha Christie novels not long after. While pursuing a Ph.D in psychology and helping to found the first U.S. research university of the new millenium, the stories kept rattling around inside her skull, demanding to come out. For sanity's sake, she released them.
Her Daughter's Cry
Zoe is a wife and a mother—or so she's been told. Ask her for more than that and she couldn't tell you. The blow to her head wiped her memory clean, but she knows the blood on her shirt isn't just her own. After she was found stumbling out of the woods, the police ran tests, saying that it belongs to her missing daughter. Zoe is trying to piece together what her daughter's face looks like, but all she can conjure up is white-hot panic and a fear that her child is in desperate need of her help. When a man claiming to be her husband turns up looking for her, she knows she can't trust him. Until she gets her memories back, she can't trust anyone, not the stranger, not the police investigating, not even herself…
Linda Howe Steiger
Linda Howe Steiger is an Oakland-based teacher and author of the Morgan Kendall series.
Terroir
Terroir follows Morgan Kendall, her college-age son, and her romantic partner—a retired cop known as "Kit" Carson—into California's wine country where someone is trying to kill Jules Romano, patriarch of Buckthorn Estate. As family and friends gather for Jules' wine-logged 80th birthday, conflicts of interest mix with hi-jinx and motives for murder. Family rivalries, rumors of wine fraud, changes in the wine industry, and her own feelings of jealousy—Morgan has much to sort through if she is to find the culprit and keep Jules safe.
Susan Kuchinskas
Susan Kuchinskas is a journalist writing about technology and business and the author of three previous books: Chimera Catalyst, the first book in the Finder series. Going Mobile: A Guide to Real-time Mobile Applications That Work, and The Chemistry of Connection: How the Oxytocin Response Can Help You Find Trust, Intimacy and Love.
Singularity Syndrome
Thom Elliott is a venture capitalist with a mission: create a new world order ruled by Sekai, the most powerful artificial intelligence ever created. His secret weapon is Glorp, a nutritional energy drink beloved by the tech community that includes genetically engineered microbes to transform human gut flora, making humans submissive to the AI. Finder is a brilliant but misanthropic detective who works with the Parrot, a dog/bird chimera, and Altima, a human/baboon chimera who's strong and relentless—although easily distracted by
food. When Finder uncovers Elliott's plot, he wages a guerrilla war against Elliott and Sekai. But will
he be able to save humanity from subjugation?
Deb McCaskey
Deb McCaskey is a former newspaper editor and author of stories featuring the people and movies of Hollywood's Golden Age, spotlighting America's Kid Sister, Frankie Franklin. Deb lives in the San Francisco Bay Area with her husband and their independent-minded rescue dog, Mrs. Hudson.
Stardusted
It's Hollywood in 1935 and on the silver screen, movie star Frankie Franklin is clever and brave, a sassy heroine with all the answers. But can she solve a real-life mystery when a young actor is shot and almost dies on the set of her latest picture? The studio wants to sweep it all under the rug, but Frankie is driven to find out what happened, and with good reason: she was the one who pulled the trigger.
Ann Parker
Ann Parker is a science writer by day and fiction writer at night. Her award-winning Silver Rush mystery series features Inez Stannert, a woman with a mysterious past, a complicated present, and an uncertain future.
Mortal Music
In Mortal Music, Inez must deal with dastardly doings in San Francisco's opera world. When prima donna Theia Carrington Drake hears Inez play and demands she replace her accompanist, Inez is tempted, but hesitates. The 1881 holiday concert series is a golden opportunity if she is willing to step out from the shadows. Theia's husband/manager Graham Drake offers to sweeten the pot, so Inez accepts—and trouble begins. When murder strikes the Drakes' entourage, stakes soar, secrets emerge, and passions flare. Someone wants the Golden Songbird silenced—but who?
Priscilla Royal
Priscilla Royal writes the Prioress Eleanor/Brother Thomas thirteenth century English mystery series. Twice-Hanged Man is her fifteenth book. She can be found at plays, ruled by cats, and reading biographies of other crazy writers or fiction of greater and lesser violence.
Twice-Hanged Man
During the Autumn 1282 Welsh wars, Prioress Eleanor and family flee raiders about to attack family lands. Forced to stop in an English border town, when her brother's wife gives birth, the prioress is begged by the local abbot to resolve the murder of his priest. Luckily, the killer was seen. Unfortunately, he is the ghost of a man recently hanged for treason. When the killer strikes again, Prioress Eleanor, Brother Thomas, and Sister Anne struggle to separate truth from lies and the earthly from the supernatural. As strangers here, can they uncover the many secrets these villagers hold close?
Cindy Sample
Cindy Sample is the author of a national bestselling mystery series featuring single soccer mom, Laurel McKay, set in the California Gold Country. Cindy is a five-time finalist for the Lefty Award for Best Humorous Mystery and a two-time finalist for the Silver Falchion award for best traditional mystery.
Dying for a Double
Heads turn when Laurel McKay Hunter gets a gig as an extra in a movie filming locally. Why? Because she's a dead ringer for the female lead. The next day the actress vanishes from the set. The frantic director recruits Laurel to double for the missing woman while she uses her investigative talents to search for her. Then she stumbles over a dead body on the set. Is the murder connected to the actress's disappearance? Laurel chases after clues as the action moves from the historic Gold Country to sun-kissed Malibu beaches to the glamorous and sometimes seedy Hollywood scene. Can Laurel find the actress and catch a killer before it's too late? Or will her final role be playing dead?
Joseph Schneider
Joseph Schneider lives with his wife and two children in California. His professional affiliations include The Magic Castle and the Imperial Society of Teachers of Dancing. One Day You'll Burn is his debut novel.
One Day You'll Burn
A body so badly burned it could be mistaken for a movie prop… except for the smell. And when Detective Tully Jarsdel is called to the scene, it's clear to him something about the placement of the corpse is intentional, even ritualistic. Jarsdel's former career in academia seems to be finally coming in handy, rather than serving merely as fodder for his veteran partner, Morales. But nothing Jarsdel learned in school can prepare him for the deep evil behind this case, one that will drag him to the desperate, nightmarish fringes of Hollywood.
Kelli Stanley
Kelli Stanley is the critically acclaimed and multiple-award winning bestselling author of the Miranda Corbie literary noir series set in 1940 San Francisco, including City of Dragons, City of Secrets, City of Ghosts, and City of Sharks. Her other works include historical mysteries set in Roman Britain and numerous short stories and essays. A Los Angeles Times Book Prize Finalist, her proudest achievements have been her inclusion as a literary heir of Dashiell Hammett by his granddaughter in Publisher's Weekly, and her founding of Nasty Woman Press on November 9th, 2016. Her next novel is set in 1985 in Humboldt County, California.
Shattering Glass
Shattering Glass is the first in a series of remarkable anthologies published by a most unique publisher: Nasty Woman Press, a non-profit, 501(c)(4) founded to help fund other non-profits threatened by the rise of autocracy and the ongoing war against civil and human rights. A scintillating mixture of top-flight fiction from bestselling authors in multiple genres, fascinating articles, and thought-provoking essays, conversations, and interviews, Shattering Glass takes as its broad theme the empowerment of women, with all profits from the book donated to Planned Parenthood.
CJ Verburg
CJ Verburg is an award-winning playwright and theater director, editor of two international literature collections, and the author of two crime-fiction series. Her friendship with artist Edward Gorey inspired her multimedia memoir Edward Gorey On Stage, her award-winning play Spin, or Twilight of the Bohemians, and her Edgar Rowdey Cape Cod mystery novels, starting with Croaked and Zapped. Coming soon: Scalped, or The Toastrack Enigma. CJ's Cory Goodwin mystery novels star the international-journalist daughter of NY detective Archie Goodwin and include the world's first multimedia mystery, the Paris rock-&-roll adventure Another Number for the Road.
Coming up in Sherlock Holmes Mystery Magazine #30 is CJ's first Holmes and Watson story, "Scandal at the Savoy: The Monocle Murder." She also has stories in two recent anthologies: "Birdbrain" in Sisters in Crime NorCal's Fault Lines, and "Peccata Mundy" in Seascape: Best New England Crime Stories of 2019, released November 2019.