Roberto Lavato
Unforgetting
Raina J. León
black god mother this body
An Online Event
Wed., February 15th • 5:30pm PT
RACE IN AMERICA 2023: Our Stories. Our Voices. Now More than Ever!
In honor of Black History Month and recognizing the importance of uplifting diverse voices and stories now and throughout the year, we are presenting our Annual Race in America event. We will host a mini series of live-online discussions covering a range of provacative issues and exploring possible solutions featuring authors and agents of change, with particular experiences and expertise. Whether you are part of these communities or an ally, we invite you to listen, participate and be a part of the necessary change.
Additionally, we have other special presentations that are part of our "Conversations with Authors" program as tribute to Black History Month. This includes author and Civil Rights leader, Ben Jealous; Lesley Brown, the author of a new and radical memoir , Blackgirl from Mars, and much more. Check the Book Passage calendar for event dates, times and details.
An urgent, no-holds-barred tale of gang life, guerrilla warfare, intergenerational trauma, and interconnected violence between the United States and El Salvador, Roberto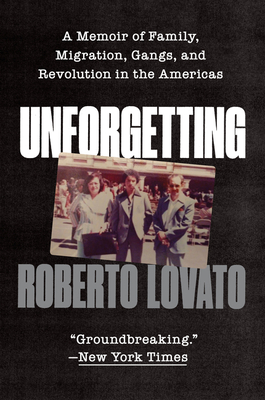 Lovato's memoir excavates family history and reveals the intimate stories beneath headlines about gang violence and mass Central American migration, one of the most important, yet least-understood humanitarian crises of our time—and one in which the perspectives of Central Americans in the United States have been silenced and forgotten.
Providing a powerful counternarrative directly ahead of the Fall 2020 elections, Unforgetting by Roberto Lovato explores the still little-known and very violent world of MS-13 and other gangs, child refugee's immigration and extreme violence related to Central Americans that are suddenly at the center of the political calculations of President Trump and the Republican party.
Roberto Lovato was born in San Francisco to Salvadoran immigrants who raised him in the City by the Bay's historic Mission District, home to the highest concentration of murals of any neighborhood in the world—and the reason his aesthetic is California urban not "tropical." Lovato is an educator, journalist and writer based at The Writers Grotto. He's also the author of Unforgetting: A Memoir of Family, Migration, Gangs and Revolution in the Americas (Harper Collins). A recipient of a reporting grant from the Pulitzer Center, Lovato has reported on the drug war, violence, terrorism in Mexico, Venezuela, El Salvador, Nicaragua, Dominican Republic, Haiti, France and the United States.
---
In black god mother this body Raina Leon offers what a god mother should offer, a portal to infinite divine possibility, a safe space to learn something new, a multi-faceted
generosity. These are poems that mother, mentor and mend and break open again. Leon offers us everything and so we have to decide.
Dr. Raina J. León is an Afro-Latina writer and author of Areyto to Atabey: Essays on the Mother(ing) Self (Alley Cat Books, 2019) as well as four other poetry books. She is a full professor of English Education at Saint Mary's College of California and founding editor of The Acentos Review, an online journal of Latinx arts. Her fourth book of poetry, black god mother this body, is forthcoming from Black Freighter Press in 2022. She is currently working on a hybrid manuscript that explores black feminism, mothering, and resistance in and to the academy. Raina has degrees from Pennsylvania State University, Teachers College Columbia University, Framingham State University and PhD in Education under the Culture, Curriculum and Change strand at the University of North Carolina – Chapel Hill. She recently completed her MFA in Poetry at Saint Mary's College of California.
Roberto Lavato photo courtesy of the publisher; Raina León photo courtesy of the publisher

$17.99

ISBN: 9780062938527
Availability: On Our Shelves Now
Published: Harper Perennial - September 7th, 2021
---