Conversations with Authors
Thurs., May 27th, 2021 • 5:00pm PT • Online • Live
In conversation with Anne Lamott

Conversations with Authors is our free online event series produced with Extended Session. Sign up once with your email address and gain access to all future conversations as well as all video archives.
Hidden in your body is a set of thirty-five divine objects that represent aspects of God; think of them as a vocabulary to describe your soul. They can help you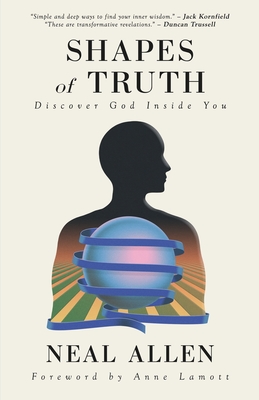 explore your own perfect nature. With roots in Platonic philosophy and Sufi metaphysics, these eternal body-forms were discovered forty years ago and are only now being shared with the world. They don't just provide knowledge and even wisdom; they also grant immediate and sustained relief from everyday suffering. Spiritual coach and writer Neal Allen describes the discovery, the body-forms themselves, and gives step-by-step instructions for encountering them yourself. His wife, the novelist and memoirist Anne Lamott, contributes a sweet foreword that chronicles her encounter with a body-form on their first date.
Neal Allen is a coach and writer who studies and practices traditional and contemporary spiritual traditions. He especially likes Plato, the Middle Way, and Diamond Heart, each its own mystery school. In past lives he was a newspaperman, corporate executive, and memoir publisher. He lives nearby in Fairfax with his wife, the author Anne Lamott. For more, see www.shapesoftruth.com.
Anne Lamott is the New York Times-bestselling author of Dusk, Night, Dawn; Almost Everything; Hallelujah Anyway; Small Victories; Stitches; Help, Thanks, Wow; Some Assembly Required; Grace (Eventually); Plan B; and Traveling Mercies, as well as several novels. A past recipient of a Guggenheim Fellowship and an inductee to the California Hall of Fame, she lives in Northern California.
Neal Allen photo by Sam Lamott; Anne Lamott photo by Sam Lamott

$18.95

ISBN: 9780578839080
Availability: On Our Shelves Now
Published: Pearl Publications - May 25th, 2021
---

$20.00

ISBN: 9780593189696
Availability: On Our Shelves Now
Published: Riverhead Books - March 2nd, 2021
---