............................................................................................................................................................................................................
Book Passage Presents
Sat., June 26, 2021 • 11:00am PT • Live • Online
In conversation with Ally Heller and Faye Bender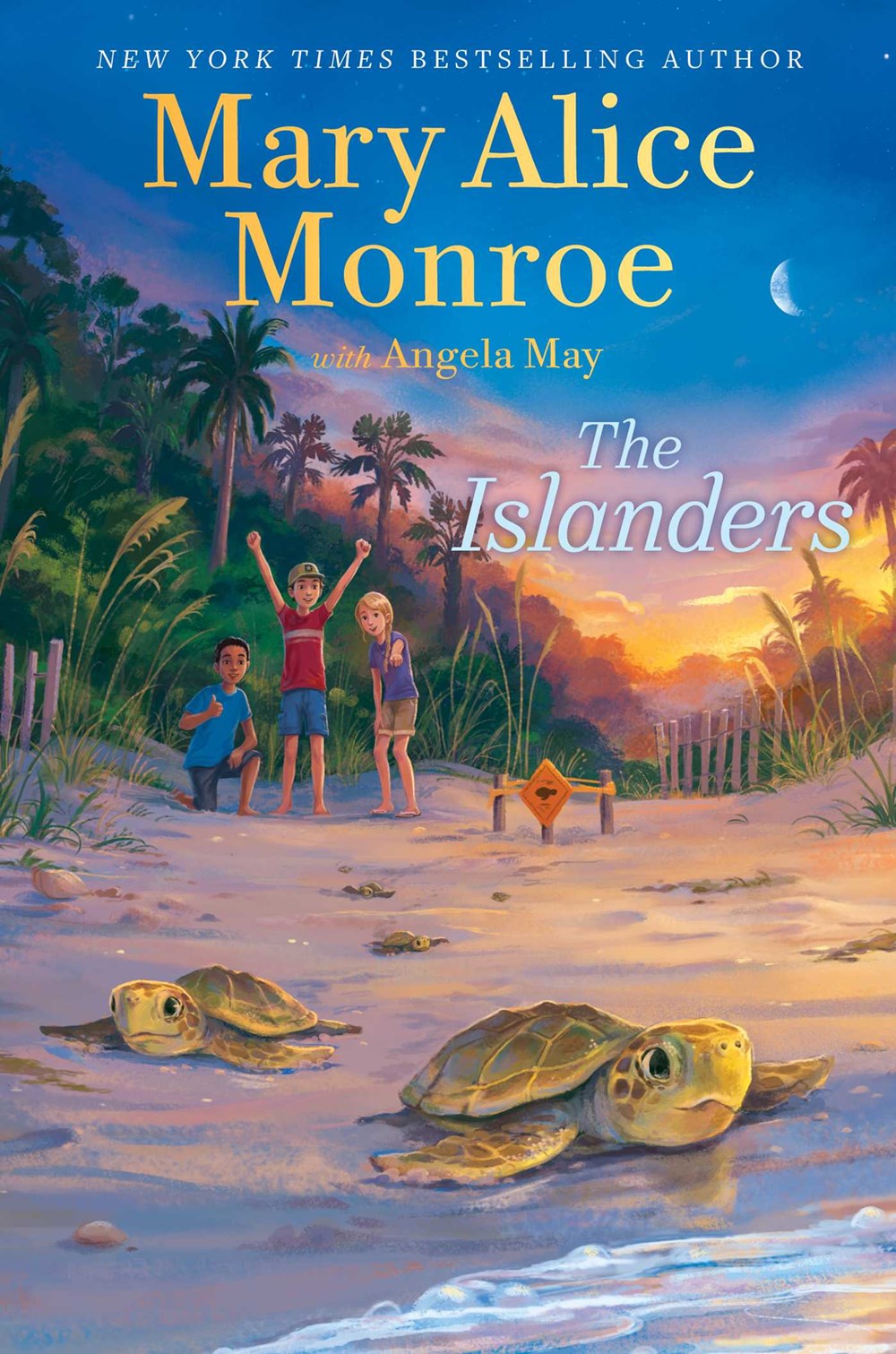 Don't miss an online literary salon featuring bestselling author Mary Alice Monroe and her co-author of The Islanders, Angela May, in conversation with Aladdin/Simon & Schuster book editor Aly Heller, and literary agent Faye Bender on writing, reading, publishing, and more!
Eleven-year-old Jake's life has just turned upside-down. His father was wounded in Afghanistan, and his mother is going to leave to care for him. That means Jake's spending the summer on tiny Dewees Island with his grandmother. The island is a nature sanctuary—no cars or paved roads, no stores or restaurants. To make matters worse, Jake's grandmother doesn't believe in cable or the internet. Which means Jake has no cell phone, no video games...and no friends. This is going to be the worst summer ever!
He's barely on the island before he befriends two other kids—Macon, another "summer kid," and Lovie, know-it-all who lives there and shows both Jake and Macon the ropes of life on the island. All three are struggling with their own family issues and they quickly bond, going on adventures all over Dewees Island. Until one misadventure on an abandoned boat leads to community service. Their punishment? Mandatory duty on the Island Turtle Team. The kids must do a daily dawn patrol of the beach on the hunt for loggerhead sea turtle tracks. When a turtle nest is threatened by coyotes, the three friends must find a way to protect it. Can they save the turtle nest from predators? Can Jake's growing love for the island and its inhabitants (be they two-legged, four-legged, feathered, or finned) help to heal his father?
Mary Alice Monroe is the New York Times bestselling author of twenty-seven books, including her newest novel, The Summer of Lost and Found, and her first middle grade book, The Islanders. Monroe's books have been published worldwide. She's earned numerous accolades and awards, including: induction into the South Carolina Academy of Authors' Hall of Fame; the Southwest Florida Author of Distinction Award; the South Carolina Award for Literary Excellence; the RT Lifetime Achievement Award; the International Book Award for Green Fiction; and the Southern Book Prize for Fiction. Her bestselling novel The Beach House is also a Hallmark Hall of Fame movie. She is the cofounder of the hit Web show and podcast Friends & Fiction. An active conservationist, she lives in the Lowcountry of South Carolina. Visit her at MaryAliceMonroe.com and at Facebook.com/MaryAliceMonroe.
Angela May is the founder of May Media and PR and a former award-winning television news journalist who helps promote great books and share important community stories as a media specialist. She's been working with Mary Alice Monroe for more than a decade. The Islanders is their first book together! Angela's husband is a middle school assistant principal. They have two children and live in Mount Pleasant, South Carolina.
Aly Heller joined the Aladdin team in 2008 after a two-year stint in the Simon & Schuster Associates Program. She acquires picture books, chapter books, middle grade, with a soft spot for contemporary middle grade. On both the non-fiction and fictional side, she has a particular affinity for strong female characters who kick butt and take names, stories that represent the under-represented, and stories that take on tough stuff in the middle grade space. You can find her on Twitter @EditorAlysonH.
With a focus on strong collaborative working relationships with her authors, Faye Bender represents fiction for readers aged eight to adult. Her authors have won numerous awards and honors, including the Newbery Medal, the Schneider Family Book Award, the Boston Globe-Horn Book Award, the Rona Jaffe Foundation Writer's Award, the Indies Choice Book of the Year Award, the Guardian Children's Fiction Prize, the Amelia Elizabeth Walden Award, and the International Latino Book Award, and have been finalists for the National Book Award and the Impac Dublin Literary Award. Her clients' books have been #1 New York Times bestsellers, New York Times Book Review Notable Books, and selected for Best Books of the Year lists by Publishers Weekly, The Washington Post, School Library Journal, NPR, the Wall Street Journal, the American Library Association, and the New York Public Library, among others. Born and raised in Denver, Faye lives in Brooklyn with her husband and two children.

$17.99

ISBN: 9781534427273
Availability: Usually Ships in 1-5 Days
Published: Aladdin - June 15th, 2021
---