Louise Nayer & Alexandra Teague
Narrow Escapes / Spinning Teacups
In-Person Event • Book Passage (SF Ferry Building)
Sun., December 10th • 2:00pm PT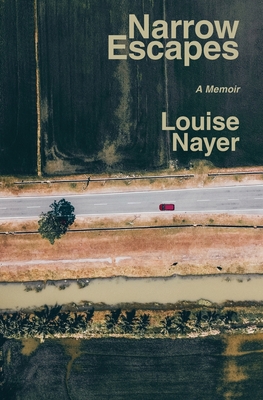 Haunted by a terrible accident and adrift in love, Louise Nayer takes us on a captivating journey filled with danger and romance, through Morocco, New York City and finally on a solo journey to California, thousands of miles from her home. Set in the early 70's at a time of cataclysmic change in America, the Civil Rights, Women's Rights and Anti-war movements, Nayer tries to find her place in the world. The external journey is both an adventure story and a coming-of-age story as Nayer navigates the world as a single woman who longs to feel powerful in a world often hostile to women. She hitchhikes through Morocco and drives solo across the country. The internal journey is more complicated. Her parents were severely burned when she was four years old. She has buried all the feelings from the past but the feelings threaten her happiness. She must leave home and everything she knows in order to love fully and find her path as a writer. Narrow Escapes will resonate with all who love adventure and romance and all who need to release themselves from a difficult past as they search for joy and home.
Louise Nayer, a San Francisco resident for over 40 years, has written two books of poetry, one with funding from the NEA and co-authored How to Bury a Goldfish about rituals for everyday life (Rodale). The award-winning Burned: A Memoir (Atlas) an Oprah great read, is a family story about a gas explosion in Cape Cod which burned her parents when she was four years old. She is also the author of Poised for Retirement: Moving from Anxiety to Zen (Central Recovery Press). Her latest book Narrow Escapes (Spuyten Duyvil) won first honorable mention runner-up in The Los Angeles Book Review Awards. Louise is a member of the Writer's Grotto, a long-time educator, retired City College of San Francisco professor and now teaches through OLLI UC Berkeley and at The Grotto. She has done numerous radio spots, including on NPR. She has given readings and taught classes at Book Passage in Corte Madera and read at The Ferry Building. Her website has more information about her and her new memoir. www.louisenayer.com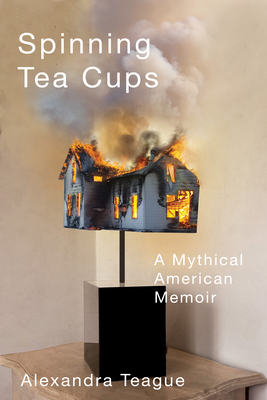 In these quirky and richly told tales, Alexandra Teague brings readers along for the wild ride of her youth, traversing wide swaths of the American landscape in the company of a talking puppet, Victorian ghosts, and a family fueled by fantasy, dysfunction, and fierce love.
Why did people who shunned the culture of consumerism and prided themselves on making everything from scratch take annual trips to Disney World, the mecca of mass- manufactured fun? Did her mother really have psychic abilities? Why did her sensitive youngest nephew speak in a voice that wasn't his own? How do family legacies of grief and dysfunction and creativity intersect? How can she escape her circumstances without replicating the escapist fantasies with which she was raised?
Spinning Tea Cups will appeal to readers interested in American cultural studies, those concerned with the ongoing crisis of mental illness in this country, and anyone seeking to explore the dangerous and recuperative powers of fantasy.
Alexandra Teague's first book of poetry, Mortal Geography, (Persea 2010) won the 2009 Lexi Rudnitsky Prize and the 2010 California Book Award. Her second book, The Wise and Foolish Builders, which centers on the ghosted Winchester Mystery House, was written and researched in part thanks to a 2011 NEA fellowship, and published by Persea in 2015. She is also, with Brian Clements and Dean Rader, editor of the anthology Bullets into Bells: Poets & Citizens Respond to Gun Violence (Beacon 2017), and is the author of the novel The Principles Behind Flotation (Skyhorse 2017). Her third book of poetry, Or What We'll Call Desire, (Persea 2019) was described by Stephanie Burt in The New York Times as "passionate, quirky, righteously outraged." After living in states including Arkansas, Missouri, Florida, and California—all of which appear in her memoir—she is currently a professor in, and co-director of, University of Idaho's MFA program. Her memoir, Spinning Tea Cups: A Mythical American Memoir, will be published by Oregon State University Press in October.
Louise Nayer & Alexandra Teague photos courtesy of the authors.
Location:
Book Passage Ferry Building
1 Ferry Building

$20.00

ISBN: 9781956005912
Availability: Usually Ships in 1-5 Days
Published: Spuyten Duyvil - March 1st, 2023
---

$24.95

ISBN: 9780870712555
Availability: Coming Soon - Available for Pre-Order Now
Published: Oregon State University Press - October 15th, 2023
---