Book Passage & Left Coast Writers® Presents
Karen Misuraca, Yvonne Horn, & Ruth Carlson
Sat., October 9, 2021 • 2:00pm PT • Live • Book Passage Patio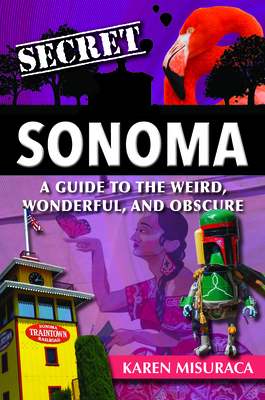 Karen Misuraca is an award-winning culture travel journalist, golf writer, and author of 9 books, including The California Coast; Backroads of the California Coast, and Backroads of the California Wine Country. She writes for DK Eyewitness Guides, Voyageur Press, Motorbooks, the Press Democrat, and inflight magazines; and, she is the founder/editor of DeepCultureTravel.com. A life-long resident of Sonoma County, in Secret Sonoma she reveals the strangest attractions and quirkiest denizens in the county, from a hillside inhabited by ghosts to where you can play "top gun" in a real fighter jet, and belly up to the bar in an 1860 roadhouse famous for a gun-toting militia.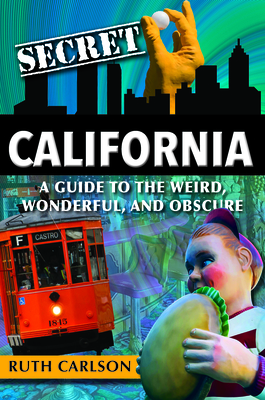 Following the success of Secret San Francisco: a guide to the weird, wonderful and obscure Ruth Wertzberger Carlson is back with more bizarre stories, this time about the entire state of California! A resident of the Golden State for nearly 50 years she writes about the quirky characters, odd spots, and fun things off the radar.
An international travel writer, her byline has appeared in the American Airlines magazine, American Way, Bon Appetit, the San Francisco Chronicle, San Jose Mercury News, and several anthologies.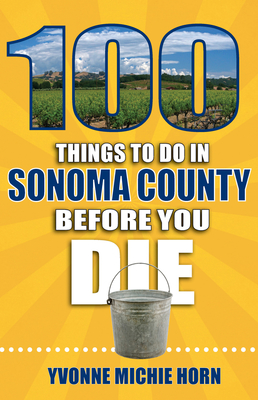 Travel writer and photographer Yvonne Michie Horn makes her home in Sonoma County, where her family has lived for three generations. She's written for Bon Appetit, Golf Digest, Quarterly Review of Wines, and metropolitan newspapers across the United States, including the Los Angeles Times and San Francisco Chronicle. She's won two Lowell Thomas Awards (considered the "Oscar" of travel writing); is a member of the Society of American Travel Writers, Bay Area Travel Writers, and Garden Communicators International; and maintains two websites, WineryWeddingGuide.com and TheTravelingGardener.com.

$22.50
Email or call for price
ISBN: 9781681063317
Published: Reedy Press - September 15th, 2021
---

$17.00

ISBN: 9781681063133
Availability: Usually Ships in 1-5 Days
Published: Reedy Press - April 1st, 2021
---

$22.50

ISBN: 9781681063386
Availability: Usually Ships in 1-5 Days
Published: Reedy Press - October 1st, 2021
---