Book Passage Presents
Thurs., August 26, 2021 • 1:00pm PT • Live • Online
In conversation with Melissa Cistaro • Signed Copies Available!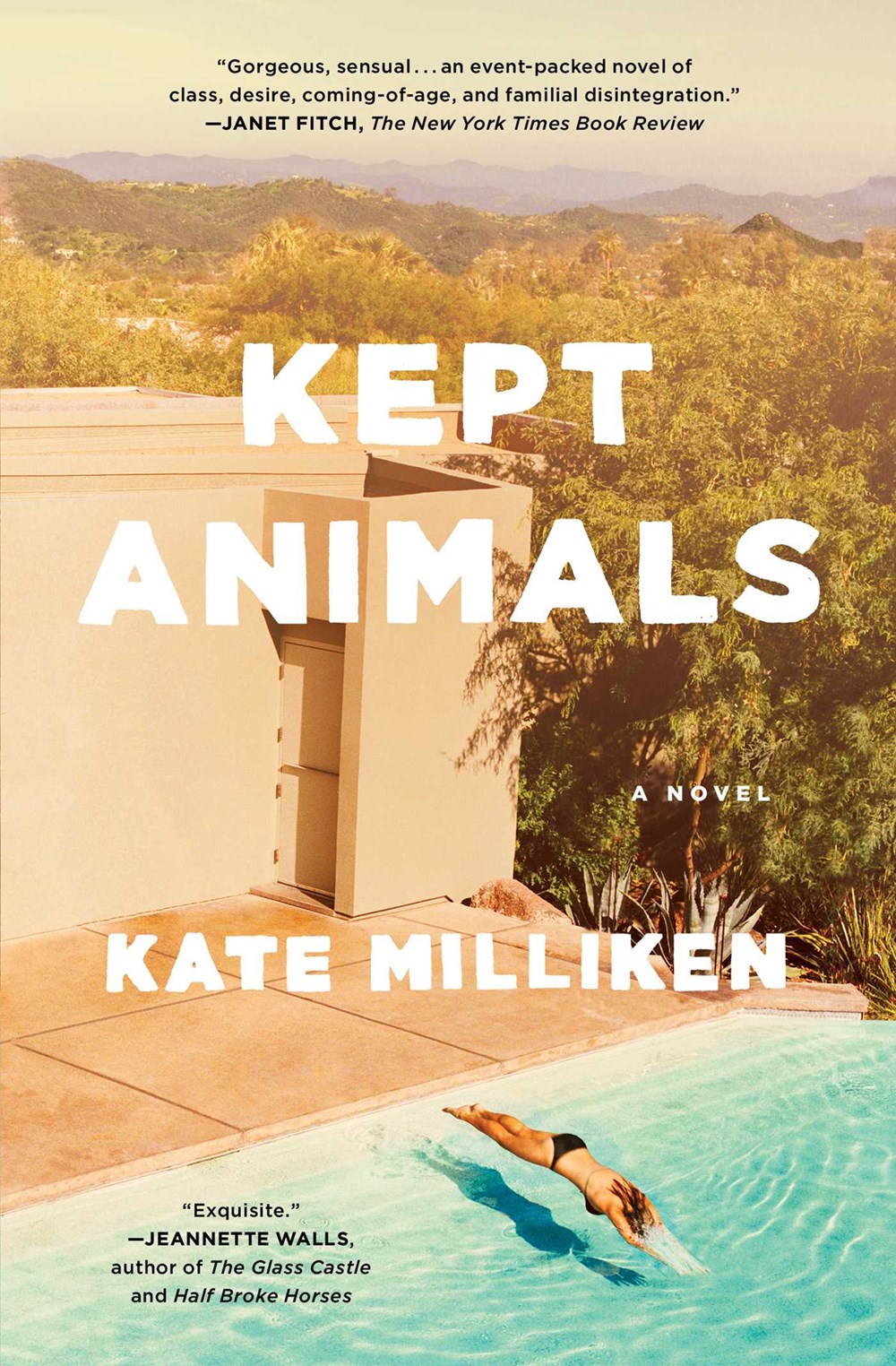 A "rugged and ravishing" (O, The Oprah Magazine) debut novel of desire, betrayal, and loss, centering on three teenage girls, a horse ranch, and the accident that changes everything.
It's 1993, and Rory Ramos works as a ranch hand at the stable her stepfather manages in Topanga Canyon, California, a dry, dusty place reliant on horses and hierarchies. There she rides for the rich clientele, including twins June and Wade Fisk. While Rory draws the interest of out-and-proud June, she's more intrigued by Vivian Price, the beautiful girl with the movie-star father who lives down the hill. Rory keeps largely separate from the likes of the Prices—but, perched on her bedroom windowsill, Rory steals glimpses of Vivian swimming in her pool nearly every night.
After Rory's stepfather is involved in a tragic car accident, the lives of Rory, June, and Vivian become inextricably bound together. Rory discovers photography, begins riding more competitively, and grows closer to seductive, mercurial Vivian, but despite her newfound sense of self, disaster lurks all around her in this "exquisite exploration of hurt and desire" (Jeannette Walls): in the parched landscape, in her unruly longings, in her stepfather's wrecked body and guilty conscience. One night, as the relationships among these teenagers come to a head, a forest fire tears through the canyon, and Rory's life is changed forever.
Narrated by Rory's daughter, Charlie, in 2015, more than twenty years after that fateful fire, Kept Animals is "gorgeous, sensual...an event-packed novel of class, desire, [and] coming-of-age" (The New York Times Book Review).
Kate Milliken is the author of the 2013 Iowa Short Fiction Award–winning collection of stories, If I'd Known You Were Coming. A graduate of the Bennington College Writing Seminars, she has received fellowships from the Vermont Studio Center and the Tin House Summer Workshop. She lives in Northern California with her family. Kept Animals is her first novel.
Melissa Cistaro has worked on multiple sides of the literary industry including helping authors complete and publish their manuscripts, collaborating with publishers, editors, and working in the bookselling trade. She is the author of the award-winning memoir Pieces of My Mother (US edition) and the Canadian bestseller Without My Mother (HarperCollins Canada). Her stories, essays and interviews have appeared in The New Ohio Review, Brevity, The Huffington Post, PBS: To the Contrary, Good Housekeeping, and the anthologies Cherished, and Love and Profanity. Melissa's taught on faculty at The San Miguel Writers'Conference, Writing Pad SF, Book Passage, San Francisco Writers' Conference, and Word Wave Literary Festival in Tahoe.
Kate Milleken by Adam Karsten

$17.00

ISBN: 9781501188596
Availability: On Our Shelves Now
Published: Scribner - August 3rd, 2021
---