Saturday, July 11th • 7:00pm ET/4:00pm PT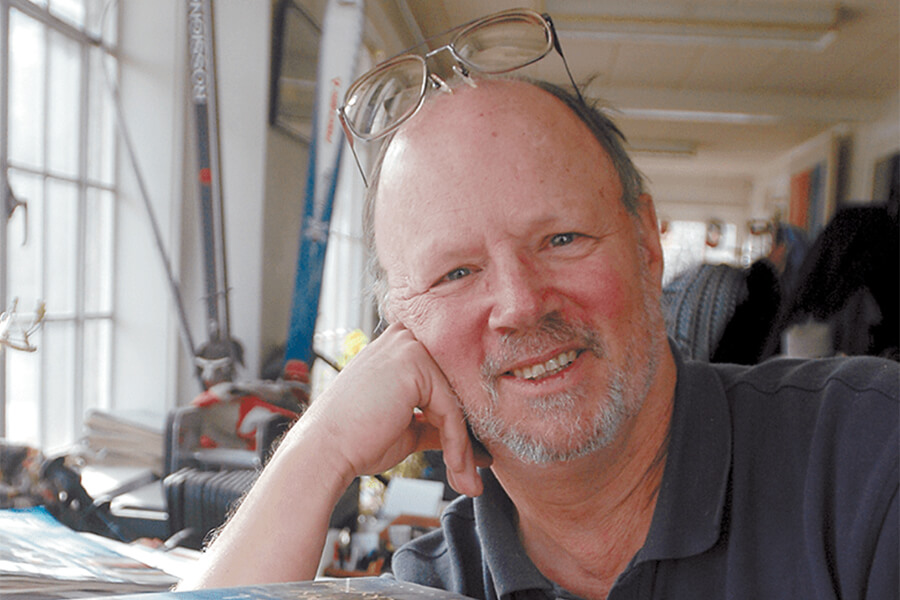 Tim Cahill
in conversation with Michael Shapiro

Conversations with Authors is our free virtual event series! Join us every Saturday and Sunday at 7:00pm ET/4:00pm PT for a new chat with a different author.
Thanks to everyone who joined the conversation with Tim Cahill on Saturday. And thanks to Book Passage which gave me an opportunity to interview one of my literary heroes. I met Tim about 20 years ago at Book Passage's travel writing and photography conference. Despite his towering accomplishments—co-founder of Outside magazine, Academy Award nominations for documentary screenplays, and more than anyone the person who transformed adventure writing from macho chest-thumping to literary yet down-to-earth prose—Tim had absolutely no airs. Wanna have a beer and talk shop? Well then belly right up to the bar.
A few years after we met, I was working on a book of interviews with the world's top adventure and travel writers. Among them: Paul Theroux, Jan Morris, Peter Matthiessen, Pico Iyer, and Isabel Allende (all of whom I met at Book Passage). When I asked Tim if I could interview him for the book, he instantly invited me to come up to Montana for the weekend and stay with him. We took a long hike with his dogs, we did the interview; we drank scotch (more or less in that order). That book is called A Sense of Place and begins with the Cahill chapter; it's called "Working Class Hero."
To say Cahill's body of work is impressive would be an understatement. When I was a young writer, it was transformative. Propelled by insatiable curiosity, Tim has a knack for hooking readers with keen insights and precise description. He's a master craftsman. His stories typically open with a wild or heartbreaking or enthralling scene, and now that you're interested he'll give you the history or scientific backstory. And his endings are revelatory, perfect complements to his leads.
Two of the stories we discussed yesterday—"Cahill Among the Ruins in Peru" and "The Shame of Escobilla" about sea turtles in Mexico—are in his trailblazing debut collection, Jaguars Ripped My Flesh.
The story about the Mongolian yogurt riders is in Pass the Butterworms. But really, you can't go wrong with any Cahill book. Pick up A Wolverine Is Eating My Leg or Pecked to Death by Ducks and you'll be in for a rollicking ride. To learn more about Yellowstone, read the slim volume, Lost in My Own Backyard.
Tim has said he set out to show that if he, an average guy, could have outlandish adventures then just about anybody could. But Tim is not an average guy. Through a combination of research, physical and emotional endurance, friendly connections and knowing how to manage potentially dicey situations, he's made it to places few of us will ever see. Here's another way that Tim is far from average: he's a master storyteller. So from the comfort of home, you can explore the world with Tim and commune with mountain gorillas in Rwanda or yogurt riders in Mongolia. And I can wholeheartedly assure you that Tim is one heck of a travel companion.
— Michael Shapiro
Michael most recent book, The Creative Spark: How Musicians, Writers, Explorers, and Other Artists Found Their Inner Fire and Followed Their Dreams, was launched in November with a standing-room-only event at Book Passage. It's a collection of interviews with 32 of the most creative people of our time, including Barbara Kingsolver, Smokey Robinson, Amy Tan, David Sedaris, Jane Goodall, Lucinda Williams, Pico Iyer, Melissa Etheridge, and Lyle Lovett.
Below, please find links to purchase Tim and Michael's books.