Monday, November 16, 2020 - 4:00pm
Monday, November 16th • 4:00pm PT/7:00pm ET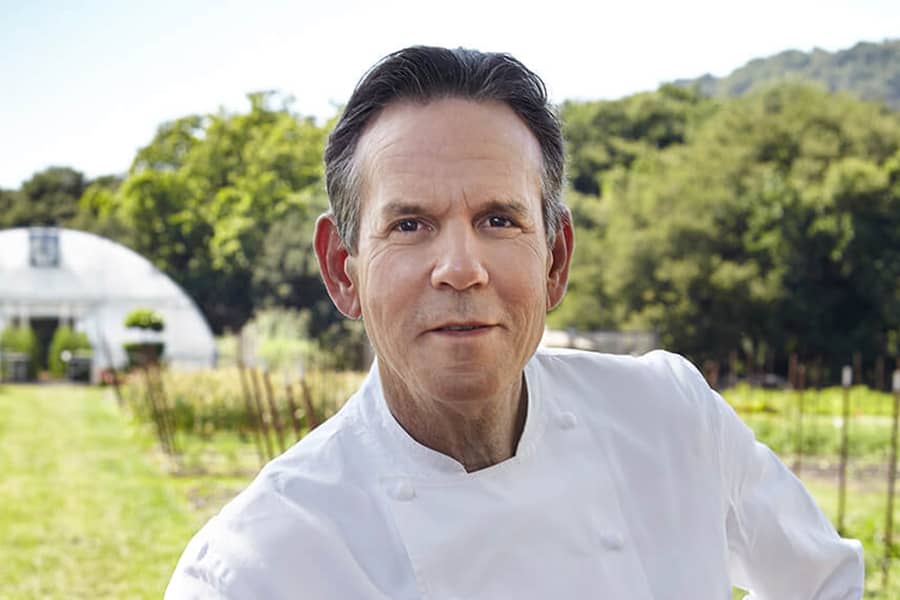 Thomas Keller
in conversation partner to be announced

Conversations with Authors is our free virtual event series! Join us throughout the week at 4:00pm PT/7:00pm ET for a new chat with a different author.
Thomas Keller's newest release, The French Laundry, Per Se is filled with meticulously detailed recipes for 70 beloved dishes that will change how young chefs, determined home cooks, and dedicated food lovers understand and approach their cooking.
Thomas is the author of Bouchon, Under Pressure, Ad Hoc at Home, and Bouchon Bakery and has six restaurants and five bakeries in the United States. He is the first and only American chef to have two Michelin Guide three-star-rated restaurants, the French Laundry and Per Se, both of which continue to rank among the best restaurants in America and the world. In 2011 he was designated a Chevalier of the French Legion of Honor, the first American male chef to be so honored. He has received countless accolades, including The Culinary Institute of America's "Chef of the Year" Award and the James Beard Foundation's "Outstanding Chef" and "Outstanding Restaurateur" Awards.
Below, please find links to purchase his books.

$75.00
ISBN: 9781579658496
Availability: Coming Soon - Available for Pre-Order Now
Published: Artisan - October 27th, 2020
"Every elegant page projects Keller's high standard of 'perfect culinary execution'. . . .
---

ISBN: 9781579652395
Availability: Backordered
Published: Artisan - November 15th, 2004
James Beard Award Winner

IACP Award Winner

Thomas Keller, chef/proprieter of Napa Valley's French Laundry, is passionate about bistro cooking.

---

$75.00

ISBN: 9781579653514

Availability: Usually Ships in 1-5 Days

Published: Artisan - November 17th, 2008

A revolution in cooking


---

$60.00

ISBN: 9781579653774

Availability: Usually Ships in 1-5 Days

Published: Artisan - November 6th, 2009

New York Times bestseller

IACP and James Beard Award Winner

"Spectacular is the word for Keller's latest . . .

---

$60.00

ISBN: 9781579654351

Availability: Usually Ships in 1-5 Days

Published: Artisan - October 23rd, 2012

#1 New York Times Bestseller

Winner, IACP Cookbook Award for Food Photography & Styling (2013)

Baked goods that are marvels of ingenuity and simplicity from the famed Bouchon Bakery

The tastes of childhood have always been a touchstone for Thomas Keller, and in this dazzling amalgam of American and French baked goods, you'll find r

---