Saturday, May 1, 2021 - 4:00pm
Conversations with Authors
Saturday, May 1st, 2021 • 4:00pm PT • Online • Live

Conversations with Authors is our free online event series! Join us throughout the week for new chats with different authors.

From Mazie Hirono, the first Asian-American woman and the only immigrant serving in the U.S. Senate, the intimate and inspiring story of how a girl born in rural Japan went on to become "a hero on the left" (The Washington Post)—and of the mother whose courageous choices made her journey possible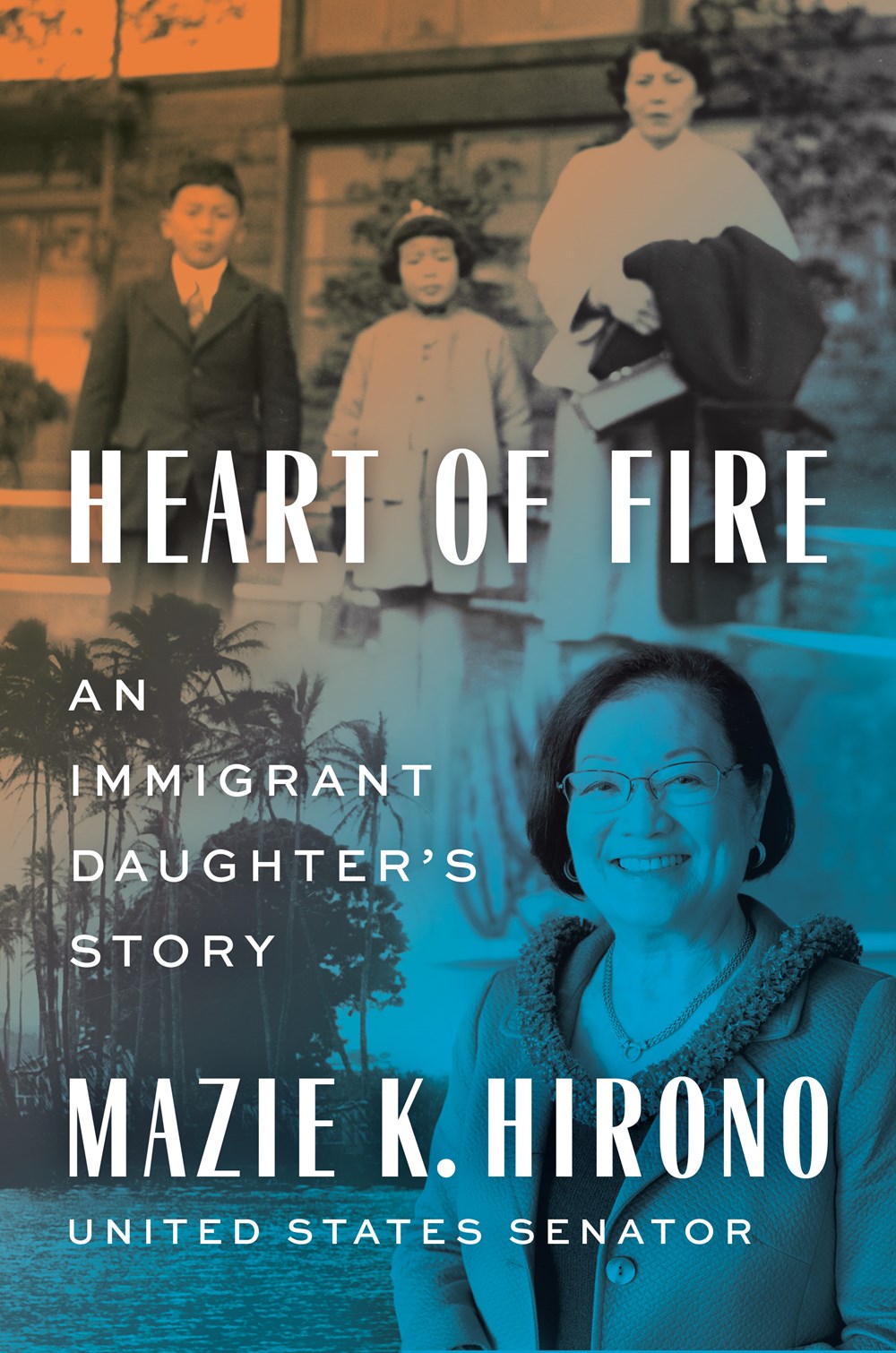 Mazie Hirono is one of the most fiercely outspoken Democrats in Congress, but her journey to the U.S. Senate was far from likely. Raised poor on her family's rice farm in rural Japan, Hirono was seven years old when her mother left her abusive husband and sailed with her two elder children to the United States, crossing the Pacific in steerage in search of a better life. Though the girl then known as "Keiko" did not speak English when she entered school in Hawaii, she would go on to hold state and national office, winning election to the U.S. Senate in 2012.
This intimate and inspiring memoir traces her remarkable life from her upbringing in Hawaii, where the family first lived in a single room in a Honolulu boarding house while her mother worked two jobs to keep them afloat; to her emergence as a highly effective legislator whose determination to help the most vulnerable was grounded in her own experiences of economic insecurity, lack of healthcare access, and family separation. Finally, it chronicles her evolution from dogged yet soft-spoken public servant into the fiery critic and advocate we know her as today.
For the vast majority of Mazie Hirono's five decades in public service, even as she fought for the causes she believed in, she strove to remain polite and reserved. Steeped in the non-confrontational cultures of Japan and Hawaii, and aware of the expectation that women in politics should never show an excess of emotion, she had schooled herself to bite her tongue, even as her male colleagues continually underestimated her. After the 2016 election, however, it was clear that she could moderate herself no longer. In the face of an autocratic administration, Hirono was called to at last give voice to the fire that had always been inside her.
The moving and galvanizing account of a woman coming into her own power over the course of a lifetime in public service, and of the mother who encouraged her immigrant daughter's dreams, Heart of Fire is the story of a uniquely American journey, written by one of those fighting hardest to ensure that a story like hers is still possible.
Senator Mazie K. Hirono is a graduate of the University of Hawaii, Manoa and the Georgetown University Law Center. She has served in the Hawaii House of Representatives (1981-1994), as Hawaii's lieutenant governor (1994-2002), and in the U.S. House of Representatives (2006-2013). She became Hawaii's first female senator in 2013, winning reelection in 2018. Hirono serves on the Committee on the Judiciary, the Committee on Armed Services, and the Committee on Energy and Natural Resources, among others.
George Takei is a social justice activist, social media superstar, Grammy-nominated recording artist, New York Times bestselling author, and pioneering actor whose career has spanned six decades. He has appeared in more than 40 feature films and hundreds of television roles, most famously as Hikaru Sulu in Star Trek, and he has used his success as a platform to fight for social justice, LGBTQ+ rights, and marriage equality. His advocacy is personal: during World War II, Takei spent his childhood in United States internment camps along with 120,000 other Japanese Americans. He now serves as Chairman Emeritus and a member of the Japanese American National Museum's Board of Trustees. Takei served on the board of the Japan-United States Friendship Commission under President Bill Clinton, and, in 2004, was conferred with the Gold Rays with Rosette of the Order of the Rising Sun by the Emperor of Japan for his contribution to US-Japan relations.

$28.00
ISBN: 9781984881601
Availability: Usually Ships in 1-5 Days
Published: Viking - April 20th, 2021
---

$19.99
ISBN: 9781603094504
Availability: Usually Ships in 1-5 Days
Published: Top Shelf Productions - July 16th, 2019
---