Wednesday, September 30, 2020 - 4:00pm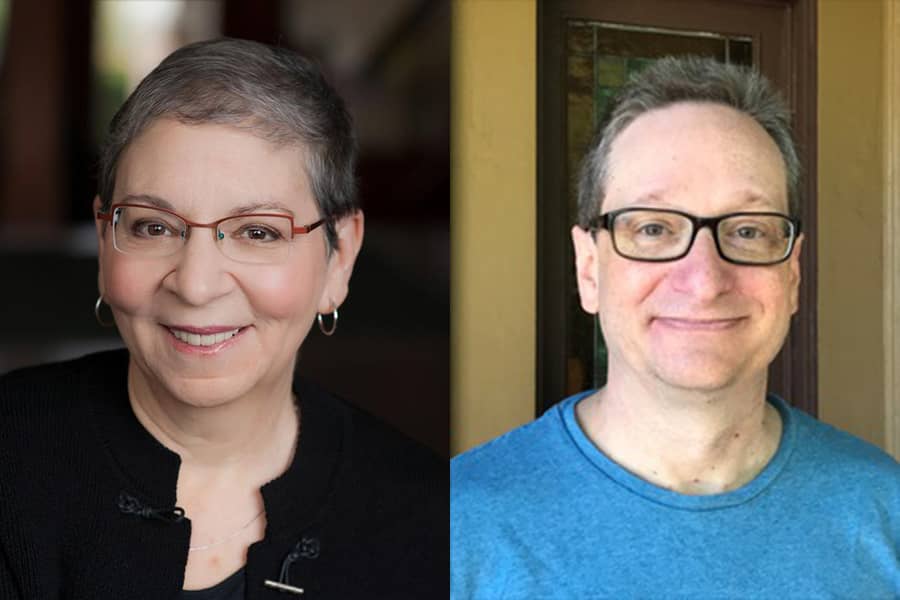 Wednesday, September 30th, 2020
Online • Live • 4:00pm PT/7:00pm ET
In conversation with Andrew Sean Greer

Conversations with Authors is our free online event series! Join us throughout the week for new chats between different authors.
Nancy Pearl and Jeff Schwager's new book, The Writer's Library: The Authors You Love on the Books That Changed Their Lives is an inspiring collection of interviews with America's most notable and influential writers, conversations about the books that shaped them and inspired them to leave their own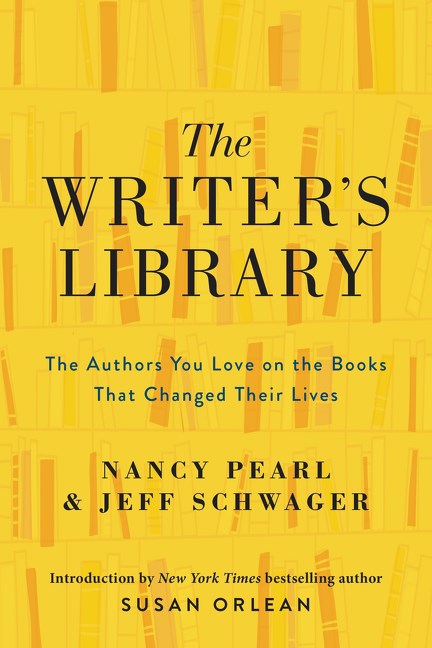 literary mark.
Nancy regularly speaks about the importance and pleasure of reading at libraries, literacy organizations, and community groups around the world. She can be found on NPR's Morning Edition and KWGS-FM in Tulsa, Oklahoma talking about her favorite books. Her monthly television show on the Seattle Channel, Book Lust with Nancy Pearl, features interviews with authors, poets, and other literary figures. Among her many honors are the 2011 Librarian of the Year Award from Library Journal and the 2011 Lifetime Achievement Award from the Pacific Northwest Booksellers Association. Nancy is the creator of the internationally recognized program If All of Seattle Read the Same Book, and was the inspiration for the Archee McPhee "Librarian Action Figure." Nancy is a bestselling author, librarian, and literary critic, but first and foremost, she is a reader and has spent her life promoting reading as one of the most beneficial and joyful experiences anyone can have.
Jeff is a Seattle-based journalist and playwright. Book-It Repertory Theatre produced his adaptation of Jesus' Son by Denis Johnson in 2013. The following year, the company's five-hour stage version of his adaptation of Michael Chabon's The Amazing Adventures of Kavalier & Clay won Theatre Puget Sound's Gregory Award for Outstanding Production. He lives on Queen Anne Hill, in a Craftsman house built in 1913, with his partner Megan and his pug Edgar.
Andrew Sean Greer is the Pulitzer Prize-winning author of six works of fiction, including the bestsellers The Confessions of Max Tivoli and Less. He has taught at a number of universities, including the Iowa Writers Workshop, been a TODAY show pick, a New York Public Library Cullman Center Fellow, a judge for the National Book Award, and a winner of the California Book Award and the New York Public Library Young Lions Award. Andrew is the recipient of a NEA grant, a Guggenheim Fellowship, and the 2018 Pulitzer Prize for Fiction. He lives in San Francisco.
Below, please find links to purchase their books.