Tuesday, September 8, 2020 - 4:00pm
Tuesday, September 8th • 7:00pm ET/4:00pm PT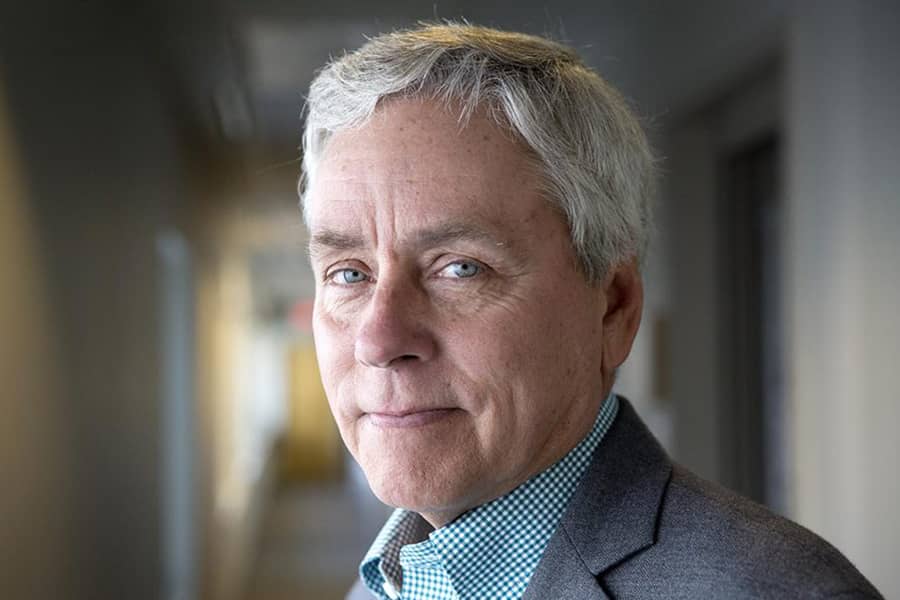 Carl Hiaasen
in conversation with Dave Barry

Conversations with Authors is our free virtual event series! Join us every Saturday and Sunday at 7:00pm ET/4:00pm PT for a new chat with a different author.
Carl Hiaasen's new novel Squeeze Me is a hilarious story of social and political intrigue, set against the glittering backdrop of Florida's gold coast.
Carl began writing novels in early 1980s with his good friend and fellow journalist, William D. Montalbano. Together they wrote three mystery thrillers—Powder Burn, Trap Line, and A Death in China—which borrowed heavily from their reporting experiences. Tourist Season, published in 1986, was Carl's first solo novel. Since then, he has published Double Whammy, Skin Tight, Native Tongue, and ten national bestsellers: Strip Tease, Stormy Weather, Lucky You, Sick Puppy, Basket Case, Skinny Dip, Nature Girl, Star Island, Bad Monkey, and Razor Girl. All the novels are set in Florida.
Carl is also the author of several popular novels for young readers: Hoot, which won a Newbery Honor; Flush; Scat; Chomp; Skink – No Surrender, which introduces one of the wildest characters in his adult books to a teen audience; and most recently, Squirm. He has also written three nonfiction books: Team Rodent, a wry but unsparing rant against the Disney empire and its grip on American culture; The Downhill Lie, which chronicles his ill-advised return to the sport of golf after a "much-needed" 32-year hiatus; and Assume the Worst: The Graduation Speech You'll Never Hear, a collaboration with Roz Chast. He has also published three collections of his newspaper columns, Kick Ass, Paradise Screwed, and Dance of the Reptiles. For his journalism and commentary, Hiaasen has received numerous honors, including the Damon Runyon Award from the Denver Press Club and the Lifetime Achievement Award from the National Society of Newspaper Columnists. His nonfiction work has appeared in many magazines, including Sports Illustrated, Playboy, Time, Esquire, and Gourmet.
Dave Barry was awarded the Pulitzer Prize for his syndicated newspaper column, which appeared in more than 500 newspapers. He has also written more than 30 books, including the novels Big Trouble, Lunatics, Tricky Business, and Insane City. Dave's most recent books are Best. State. Ever.: A Florida Man Defends His Homeland, Lessons From Lucy: The Simple Joys of an Old, Happy Dog, and A Field Guide to the Jewish People, which he co-wrote with his friends Adam Mansbach and Alan Zweibel.
Below, please find links to purchase their books.