Colin Thubrin
The Amur River:
Between Russia and China
Mon., Oct. 4, 2021 • 11:00am PT • Live • Online
In conversation with Don George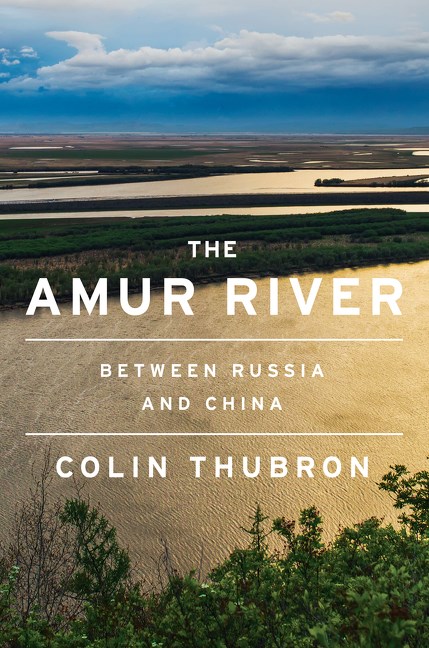 The most admired travel writer of our time—author of Shadow of the Silk Road and To a Mountain in Tibet—recounts an eye-opening, often perilous journey along a little known Far East Asian river that for over a thousand miles forms the highly contested border between Russia and China.
The Amur River is almost unknown. Yet it is the tenth longest river in the world, rising in the Mongolian mountains and flowing through Siberia to the Pacific. For 1,100 miles it forms the tense border between Russia and China. Simmering with the memory of land-grabs and unequal treaties, this is the most densely fortified frontier on earth.
In his eightieth year, Colin Thubron takes a dramatic journey from the Amur's secret source to its giant mouth, covering almost 3,000 miles. Harassed by injury and by arrest from the local police, he makes his way along both the Russian and Chinese shores, starting out by Mongolian horse, then hitchhiking, sailing on poacher's sloops or travelling the Trans-Siberian Express. Having revived his Russian and Mandarin, he talks to everyone he meets, from Chinese traders to Russian fishermen, from monks to indigenous peoples. By the time he reaches the river's desolate end, where Russia's nineteenth-century imperial dream petered out, a whole, pivotal world has come alive.
The Amur River is a shining masterpiece by the acknowledged laureate of travel writing, an urgent lesson in history and the culmination of an astonishing career.
Colin Thubron is the author of seven award-winning novels, including To the Last City, which was long-listed for the Man Booker Prize. He is an acknowledged master of travel writing, and his most recent titles include Behind the Wall, winner of the Hawthornden Prize and the Thomas Cook Travel Award; In Siberia, winner of the Prix Bouvier; the New York Times bestseller Shadow of the Silk Road; and To a Mountain in Tibet. In 2010 he became president of the Royal Society of Literature.
Don George is the author of The Way of Wanderlust: The Best Travel Writing of Don George and of Lonely Planet's Guide to Travel Writing and the editor of ten anthologies, including A Moveable Feast, The Kindness of Strangers, Better Than Fiction, and An Innocent Abroad. George is Editor at Large for National Geographic Traveler, where he writes feature articles and the monthly Trip Lit column. He is also Editor of BBC Travel's literary travel column, Chance Encounters.
Colin Thubron photo by Page Bertelsen; Don George photo courtesy of author

$27.99

ISBN: 9780063099685
Availability: Usually Ships in 1-5 Days
Published: Harper - September 21st, 2021
---