Tuesday, April 27, 2021 - 5:00pm
Book Passage Presents
Tuesday, April 27th, 2021 • 5:00pm PT • Live • Online
In conversation with David Leipsic
New York Times bestselling author and ultramarathoning legend Dean Karnazes has pushed his body and mind to inconceivable limits, from running in the shoe-melting heat of Death Valley to the lung-freezing cold of the South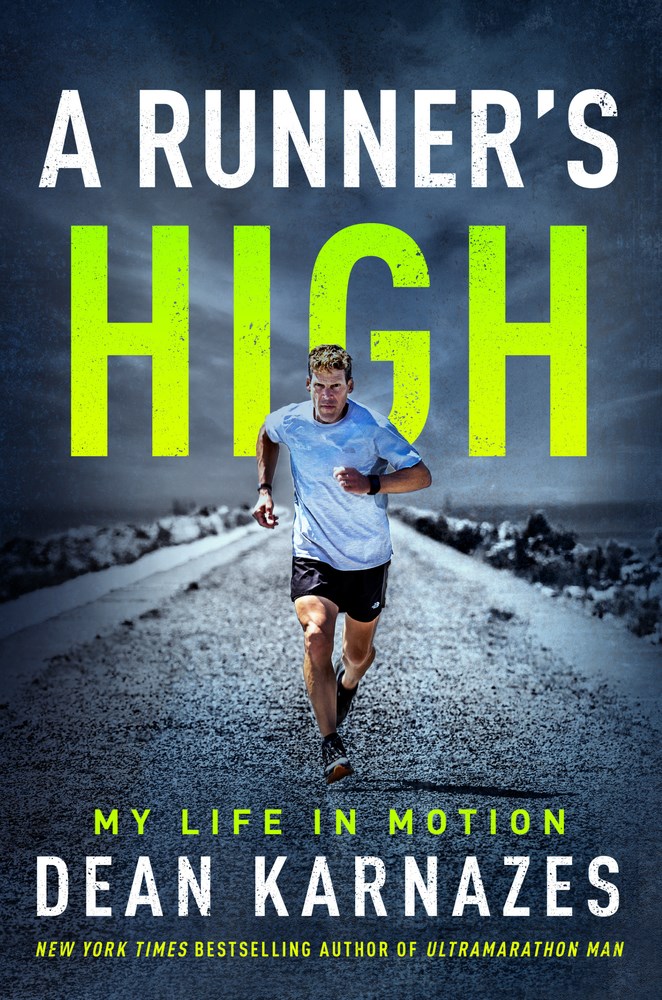 Pole. He's raced and competed across the globe and once ran 50 marathons, in 50 states, in 50 consecutive days.
In A Runner's High, Karnazes chronicles his extraordinary adventures leading up to his return to the Western States 100-Mile Endurance Run in his mid-fifties after first completing the race decades ago. The Western States, infamous for its rugged terrain and extreme temperatures, becomes the most demanding competition of Karnazes's life, a physical and emotional reckoning and a battle to stay true to one's purpose. Confronting his age, his career path, and his life choices, we see Karnazes as we never have before.
For Karnazes, the running experience is about the runner and the trail. It is not the sum of achievements but a story that continues to be told each day, with each step. A Runner's High is at once an endorphin-fueled adventure and a love letter to the sport from one of its most celebrated ambassadors that will leave both casual and serious runners cheering.
Dean Karnazes is a two-time New York Times bestselling author and an icon in the running world. Men's Health called him one of the fittest people on the planet. TIME magazine named Dean as one of the "Top 100 Most Influential People in the World." An internationally recognized endurance athlete, Dean has pushed his body and mind to incomprehensible limits.
David Leipsic is a very long-time Tamalpan, going back to the 1980's when he ran his first TCRS races while home from college. He's grown up with Tamalpa, and likes to think of himself as one of the younger "old-timers." His consecutive Dipsea streak is going strong at 27. He discovered running in high school at Redwood and continued competitively at UCSB, through his 20's, 30's and 40's. Now, he finds himself in his mid-50's and his love for running on Marin's beautiful trails is just as strong, if not even more therapeutic. His favorite trails are Tucker, Yolanda, Northside, Matt Davis, and Coastal (Tennessee Valley to Muir Beach). He tries to run Ross Commons on Sundays about twice a month and Tuesday night's trackwork out. His favorite races are Cool Canyon 50K, the Dipsea and Double D, and Roger's Superbowl Race. When not running, he's coaching and teaching special education at Miller Creek Middle School. He lives in San Rafael with his wife, and soon to graduate son.
Dean Karnazes photo by Corey Rich

$27.99
ISBN: 9780062955500
Availability: Usually Ships in 1-5 Days
Published: HarperOne - April 20th, 2021
---