For fans of Timmy Failure and My Big Fat Zombie Goldfish comes the wacky adventures of two best friends and the time-traveling T-Rex who forever changes their lives.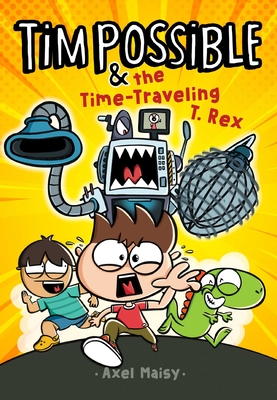 Tim and Tito are best friends whose world gets upended when a time-traveling T-Rex named Oskar suddenly appears in Tim's backyard. That's right, a time-traveling T-Rex, who knows too much for his or Tim and Tito's good. Sure, Oskar's prehistoric spaceship is awesome. But when Tim mistakenly gulps down something called Impossible Juice, the boys find themselves not only battling a loony, robotic lunch lady but also Oskar's evil AI assistant.

Is humanity as they know it on the brink of doom? Or can Tim, Tito, and Oskar save the day?
---
For fans of Timmy Failure and Dog Man comes the second wacky adventure in the Time Possible chapter book series about two best friends and a time-traveling T-Rex — this time facing off against evil bugs!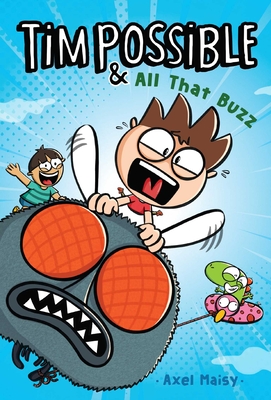 Tim and Tito and the time-traveling T-Rex named Oskar find themselves in the middle of an insect invasion, with bugs wanting to finally turn the tables — and use super-size fly swatters on humans! With their hometown in total chaos, it is up to Tim and Tito to stand up to the brainiac insects and tell them to bug off!
Axel Maisy was born and raised in Barcelona and has lived most of his adult life in Hong Kong. He currently lives in Mill Valley, California, surrounded by magnificent redwood forests with lovely hiking trails that he wishes he'd visit more often. When he is not writing or drawing big-eyed characters, Axel spends his time watching squirrels and unsuccessfully chasing raccoons away from his vegetable garden.
Axel Maisy photo courtesy of the author
Location:
Book Passage Corte Madera
51 Tamal Vista Blvd

$13.99

ISBN: 9781534492691
Availability: On Our Shelves Now
Published: Aladdin - August 30th, 2022
---

$13.99

ISBN: 9781534492721
Availability: On Our Shelves Now
Published: Aladdin - February 7th, 2023
---