Andrea Dunlop
Women Are the Fiercest Creatures
Mary Otis
Burst
An Online Event
Sat., March 25th • 4:00pm PT
SPECIAL EVENT MINI SERIES IN HONOR OF WOMEN'S HISTORY MONTH
Women Writing: Our Stories. Our Voices. Our Impact (in Literature & Beyond)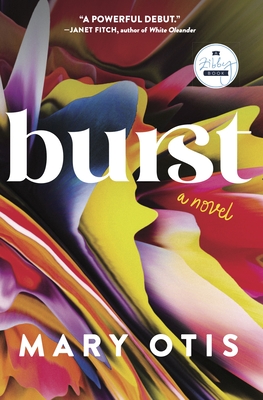 Burst - Award-winning author, Mary Otis of Yes, Yes, Cherries ("Funny, brave, and amazing" —Lorrie Moore) delivers an arresting debut novel that explores the relationship complexities between mothers and daughters, the desire to escape, and the longing to connect. Burst is a powerful story about how we become—and unbecome—our mothers, how we absorb the past, and how we burst into our own futures.
Viva has always found ways to manage her mother's impulsive, eccentric, and addictive personality. She's had to—for her entire life, it has always been Viva and Charlotte against the world. After accidentally discovering an innate ability for dance, Viva chases her new passion
with the same fervor with which her mother chases the bottle. Over the years, Viva's talent becomes a ticket to a life of her own, and as she moves further away from home to pursue her dream, Charlotte struggles to make peace with her own past as a failed artist and the effects of her addiction. When tragedy strikes, Viva begins a downward spiral and must decide whether she will repeat her mother's mistakes or finally take control of her life.
Mary Otis is the author of the short story collection Yes, Yes, Cherries. Her fiction, essays, and poetry have been published in Best New American Voices, Electric Literature, Tin House, Zyzzyva, McSweeney's, Bennington Review, The Los Angeles Times, Los Angeles Review of Books, and numerous other literary journals and anthologies. She has taught fiction at UCLA and was a founding professor in the UC Riverside Low-Residency MFA in Creative Writing Program. Originally from the Boston area, Mary lives in Los Angeles.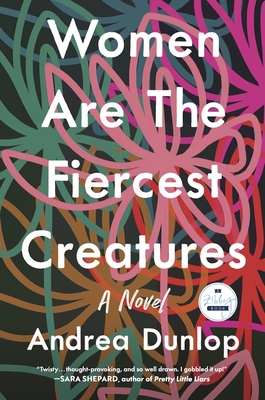 Women Are the Fiercest Creatures - In this wildly addictive novel, three overlooked women take on the charming, manipulative tech CEO who wrote them out of his
startup's history. Anna Sarnoff is still reeling from her quickie divorce from tech wunderkind Jake Sarnoff. Forced out of the company that she helped Jake build, Anna is trying to pick up the pieces of her life, navigating the waters of solo parenting their two teenage boys and adapting to her new role of ex-wife. To make things more complicated, Jake seems to want her back…and his persuasiveness tempts her to say yes. Set in the wealthy enclaves of Seattle's tech elite, the lives of these three women grow entangled as long-held secrets are forced to the surface, threatening to destroy their families.
Written with razor-sharp intelligence and heart, Women Are the Fiercest Creatures is a searing look at the complexities of family and the obstacles women navigate in every aspect of their existence.
Andrea Dunlop is an author and consultant based out of Seattle, WA with over a decade and a half of experience in book publishing. She is the author of three novels including Losing the Light (February 2016), She Regrets Nothing (February 2018), and We Came Here to Forget (July 2019) all from Atria/Simon & Schuster. Her books have been featured in Town & Country, Bustle, InStyle, US Weekly, Vanity Fair, People, and elsewhere. In addition to her writing and consulting, Andrea is an accomplished speaker and has presented at book and publishing conferences nationwide
Andrea Dunlop photo courtesy of the author; Mary Otis photo courtesy of the author.
$26.99

ISBN: 9798985282801
Availability: Usually Ships in 1-5 Days
Published: Zibby Books - March 7th, 2023
---

$26.99

ISBN: 9798985282825
Availability: Usually Ships in 1-5 Days
Published: Zibby Books - April 4th, 2023
---