Ana Reyes
The House in the Pines
Claire Jiménez
What Happened to Ruthy Ramirez
An Online Event
Thurs., March 23rd • 6:00pm PT
SPECIAL EVENT MINI SERIES IN HONOR OF WOMEN'S HISTORY MONTH
Women Writing: Our Stories. Our Voices. Our Impact (in Literature & Beyond)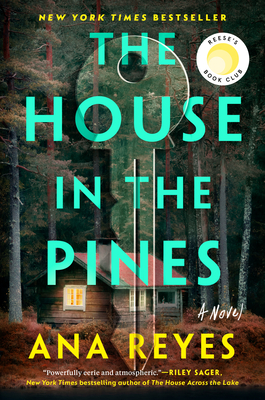 The House in the Pines - A REESE'S BOOK CLUB PICK An instant New York Times bestseller!
A shocking debut thriller about the subtlety of memory and manipulation, in which a young woman must find her way back to a New England cabin, armed with only hazy, haunting memories, to finally uncover the truth that could save her. Maya was a high school senior when her best friend, Aubrey, mysteriously dropped dead in front of the enigmatic man named Frank whom they'd been spending time with all summer.
Seven years later, Maya lives in Boston with a loving boyfriend and is kicking the secret addiction that has allowed her to cope with what happened years ago, the gaps in her memories, and the lost time that she can't account for. But her past comes rushing back when she comes across a recent YouTube video in which a young woman suddenly keels over and dies in a diner while sitting across from none other than Frank.
Ana Reyes has an MFA from Louisiana State University. Her work has appeared in Bodega, Pear Noir, The New Delta Review, and elsewhere. She lives in Los Angeles where she teaches creative writing to older adults at Santa Monica College. The House in the Pines is her first novel.
What Happened to Ruthy Ramirez - The five of us seem normal for a while, up until Ruthy turns thirteen and disappears. Now you can rub her body away from the page. Cut a hole in the middle of the timeline. Eliminate the canvas. Destroy any type of logic. There is no such thing now as a map. Call that black hole, its negative space, the incredible disappearance of Ruthy Ramirez.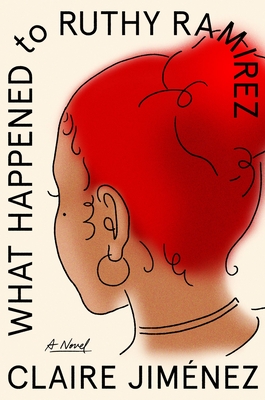 What happens to a family when one of their own disappears? Beyond initial heartbreak, time moves inexorably forward and those who remain are left without answers, forced to recalibrate their lives with an aching, missing link. What Happened to Ruthy Ramirez [Grand Central Publishing; March 7, 2023; hardcover], a debut novel by Claire Jiménez, centers around a Puerto Rican family who discovers their longmissing sister is potentially alive. Brimming with humor, pathos, and sharp-edged writing, this is one of the most memorable and affecting debuts in years.
Claire Jiménez is a Puerto Rican writer who grew up in Brooklyn and Staten Island. She is the author of the short story collection Staten Island Stories, which received the 2019 Hornblower Award for a first book from the New York Society Library, was named a finalist for the International Latino Book Awards, a New York Public Library Favorite Book about New York, and Best Latino Book of 2019 by NBC News. She received her M.F.A. from Vanderbilt University and is currently pursuing a PhD at the University of Nebraska, Lincoln. Her fiction, essays and reviews have appeared in Remezcla, AfroHispanic Review, PANK, The Rumpus, el roommate, Eater, District Lit, The Toast and the Los Angeles Review of Books, among other publications.
Ana Reyes photo courtesy of the publisher; Claire Jiménez photo courtesy of Damion Meyer

$27.00

ISBN: 9780593186718
Availability: On Our Shelves Now - Click Title for More Details
Published: Dutton - January 3rd, 2023
---
$28.00

ISBN: 9781538725962
Availability: On Our Shelves Now - Click Title for More Details
Published: Grand Central Publishing - March 7th, 2023
---