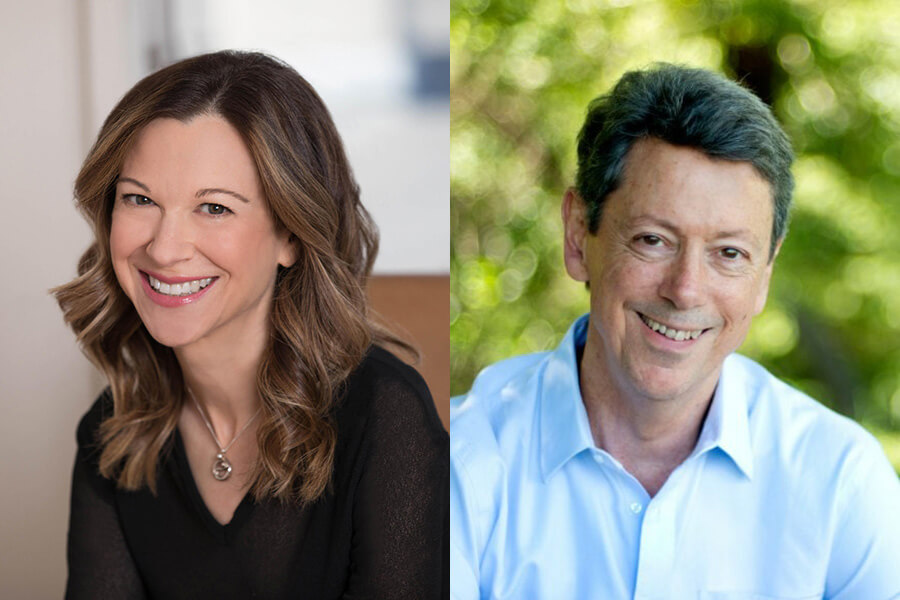 Sunday, May 17th • 7:00pm EST/4:00pm PST
Lori Gottlieb & Dr. Rick Hanson
From Lori
A huge thanks to all who joined our conversation Sunday!
I'm so grateful to all of you and to Rick Hanson and Book Passage for making this happen. I teared up when I saw Elaine sitting in the bookstore, one of my favorites, because it reminded me of the joy I get from independent booksellers, and I always enjoy the opportunity to explore the human condition with fellow therapist and writer Rick Hanson.
One of the reasons I wrote Maybe You Should Talk To Someone is that I believe in the power of story—and especially in the power of seeing ourselves through the lens of other people's stories. So while we muddle our way through this challenging time, here are some books I recommend that I hope you'll find helpful in a variety of ways.

From Rick
It was such a pleasure to talk with Lori Gottlieb, and with such a gracious host as Elaine Petrocelli. I hope our conversation was helpful to everyone who had a chance to hear it.
If you'd like additional resources related to coping with stress and developing resilient well-being, including several guided meditations, please see rickhanson.net/bookpassage/.
Lately I've been reflecting on the importance of honoring that inner sense in each of us of an underlying calm strength and warm heart—and the value, even when things are at their worst (and especially when they are at their worst) of moxie, courageous compassion, and inner peace. Both Lori's Maybe You Should Talk to Someone and my own Neurodharma speak to this.
If I could offer two others, they would be John Steinbeck's East of Eden and Olga Tokarczuk's Drive Your Plow Over the Bones of the Dead.
With many good wishes,
—Lori and Rick

Below, please find links to purchase all of the books recommended by Lori and Rick, as well as a selection of their own books.