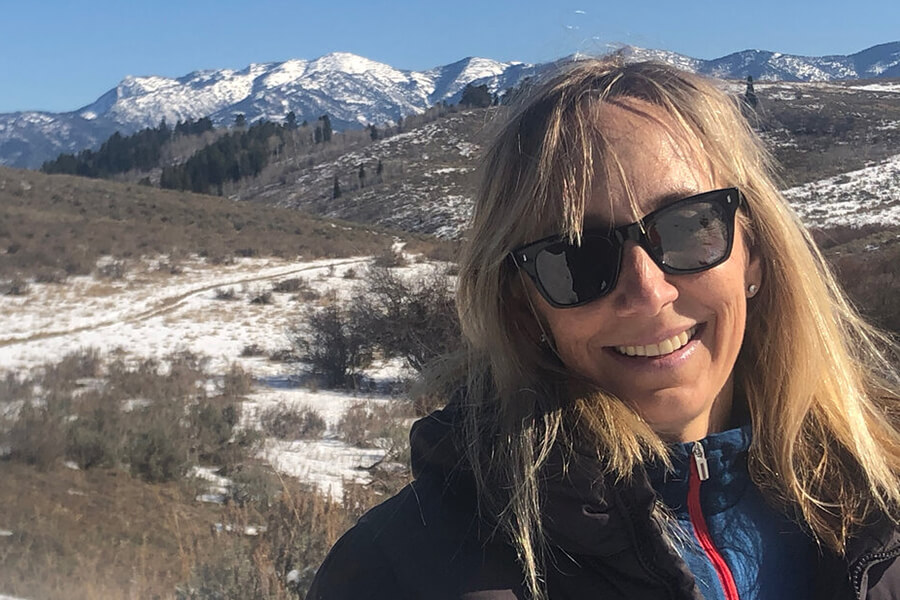 Saturday, June 13th • 7:00pm ET/4:00pm PT
Janine Urbaniak Reid
in conversation with Anne Lamott
Dear Friends,
Thank you for joining Anne Lamott and me in conversation on Saturday. If you missed the talk, follow the link below to view it in the Conversations with Authors archive.
We get through tough times together, tapping strength we didn't know we had, and defying gravity by finding reasons to laugh. Our stories heal and give us hope that we too can get through what seems impossible.
Here are some titles that have helped me when the days are too long.
With love and gratitude,
—Janine
Below, please find links to purchase all of the books recommended by Janine, as well her own book.


$17.95
ISBN: 9781594631290
Availability: Usually Ships in 1-5 Days
Published: Riverhead Books - November 13th, 2012
A New York Times bestseller from the author of Dusk, Night Dawn, Hallelujah Anyway, Bird by Bird, and Almost Everything.

Author Anne Lamott writes about the three simple prayers essential to coming through tough times, difficult days and the hardships of daily life.

---

$15.95
ISBN: 9781616207373
Availability: Usually Ships in 1-5 Days
Published: Algonquin Books - August 8th, 2017
"A seductive page-turner that ripples with an undercurrent of suspense." —The Boston Globe

"A seamless triumph of storytelling." —Gail Godwin, author of Flora

It's 1969, and sixteen-year-old Lucy is about to run away with a much older man to live off the grid in rural Pennsylvania, a rash act that will have frightening r

---

$25.00

ISBN: 9781524760854

Availability: Usually Ships in 1-5 Days

Published: Convergent Books - May 15th, 2018

NEW YORK TIMES BESTSELLER • REESE'S BOOK CLUB X HELLO SUNSHINE BOOK PICK • From a leading voice on racial justice, an eye-opening account of growing up Black, Christian, and female that exposes how white America's love affair with "diversity" so often falls short of its ideals.
 

---

$28.00

ISBN: 9780525429760

Availability: Usually Ships in 1-5 Days

Published: Viking - April 21st, 2020

"An extraordinary novel . . . a triumph of insight and storytelling." —Associated Press

"A true masterpiece." —Glennon Doyle, author of Untamed


---

ISBN: 9780399174018

Availability: Special Order

Published: G.P. Putnam's Sons - February 14th, 2017

A pulse-pounding mystery from the author of The Gates of Evangeline featuring Charlotte "Charlie" Cates, an unforgettable heroine whose dark visions bring to light secrets that will save or destroy those around her . . .
 

---

$27.00

ISBN: 9780399181580

Availability: Usually Ships in 1-5 Days

Published: Ballantine Books - August 6th, 2019

"I'm reading this book right now and loving it!"—Cheryl Strayed, #1 New York Times bestselling author of Wild

How can a mother and daughter who love (but don't always like) each other coexist without driving each other crazy? 


---

$18.99

ISBN: 9780785230595

Availability: Usually Ships in 1-5 Days

Published: Thomas Nelson - May 12th, 2020

"Brilliant, rich...breathtakingly honest and sometimes very funny." --Anne Lamott"I loved this book."---Glennon Doyle"Extraordinary." --Caroline Leavitt"Observant and warm...the finest company."--Kelly Corrigan"A beautiful sucker punch, like life."--Ron Fournier"Subtle, powerful, and hypnotic..."-

---