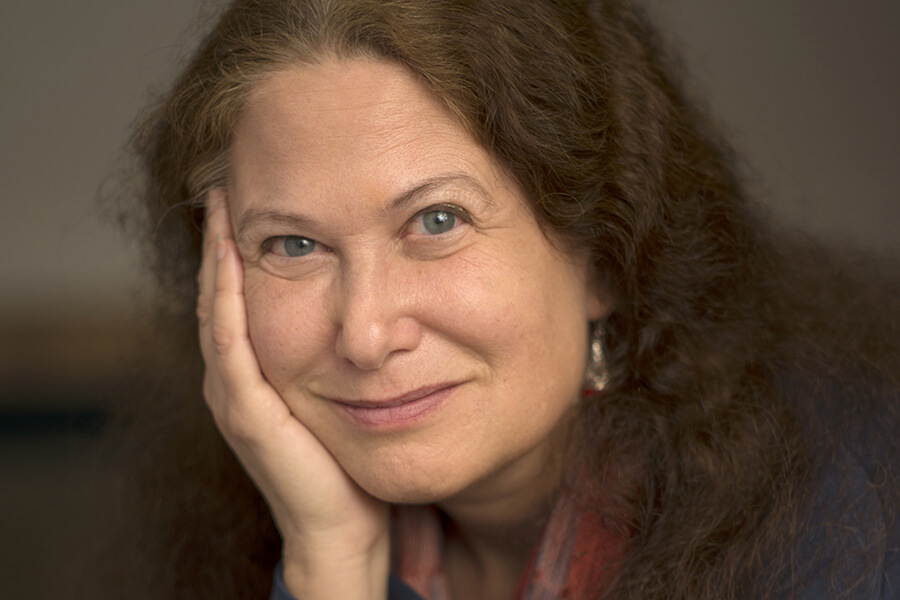 Sunday, May 31st • 7:00pm ET/4:00pm PT
Jane Hirshfield
in conversation with Alison Gopnik
We are so grateful to all the people in the Book Passage community, longstanding and new, who tuned in to our conversation (or rather, to this latest installment of what's now become a 20-year conversation). And we are so grateful also to Book Passage, to Elaine and her staff, and to ExtendedSession for conceiving of and making possible this extraordinary series of writers' conversations and inviting us in.
It's the gift of literature to shape-shift, to find a something to say and ways to speak in any weather and circumstance. When people can't gather in person, we can gather in ink—and now, in pixels, on screens. And we do. Because that's how our lives become larger than they could ever be without the dialogue books bring, without this big table, into which new leaves keep being added, where we banquet together on words, ideas, images, inventions, questions; on our momentary, shared stays against confusion.
Here's some suggestions for further reading that came up, some in our public conversation Sunday, some in the conversations we had leading up to it—
Mentioned in our conversation, some only briefly or just alluded to:
Jane's list:
A few other books that are foreground for me these days:
Finally, two other books I know of (there are probably others) that share with my own new book Ledger the distinction of having been published on March 10, the exact day that our life in the U.S. seemed, to me and others, to change.

Alison's list:
THANK YOU ALL, please keep safe and well,
—Jane Hirshfield and Alison Gopnik
Below, please find links to purchase all of the books recommended by Jane and Alison, as well as a selection of their own books.