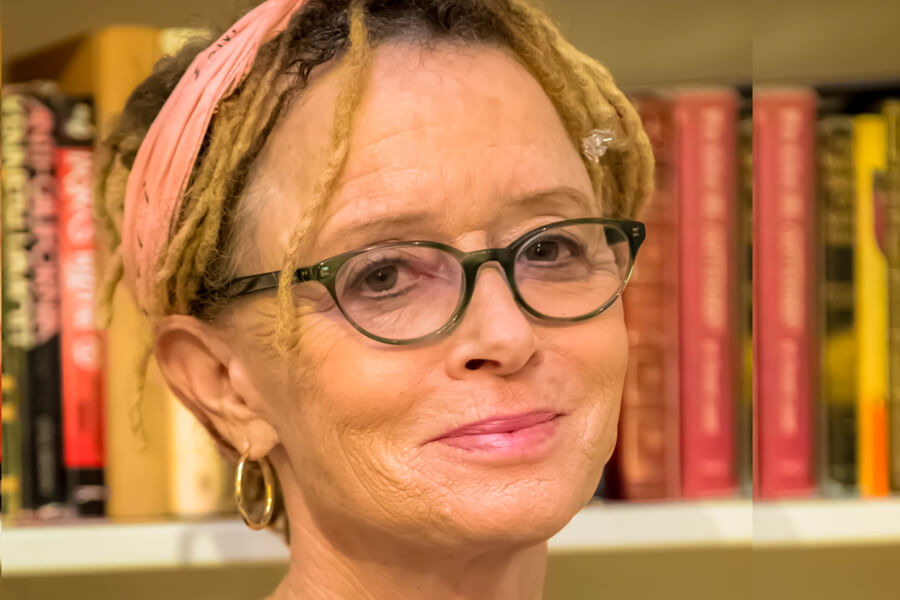 Saturday, April 4th • 7:00pm EST/4:00pm PST
Anne Lamott
in conversation with Sam Lamott
Anne Lamott is an author of several novels and works of non-fiction. Based in the San Francisco Bay Area, her non-fiction works are largely autobiographical, with strong doses of self-deprecating humor and covering such subjects as alcoholism, single motherhood, and Christianity.
She appeals to her fans because of her sense of humor, her deeply felt insights, and her outspoken views on topics such as her left-of-center politics and her unconventional Christian faith. She is a graduate of Drew College Preparatory School in San Francisco, California. Her father, Kenneth Lamott, was also a writer and was the basis of her first novel Hard Laughter.
She recommends:
Mrs. Bridge by Evan Connell
Speedboat by Renata Adler
The Opposite of Certainty: Fear, Faith and Life in Between by Janine Reid
A Map of the World by Jane Hamilton
The Book of Ruth by Jane Hamilton
A Crooked Smile by Terri Tate
The Handmaid's Tale by Margaret Atwood
The Testaments by Margaret Atwood
Her son Sam recommends:
It Didn't Start with You by Mark Wolynn
A Song of Ice and Fire (boxed set) by George R.R. Martin
Below, please find links to purchase all of the books mentioned by Anne and her son Sam in the livestream, as well as a selection of her own books.