Make You Wish You Were Dead (Paperback)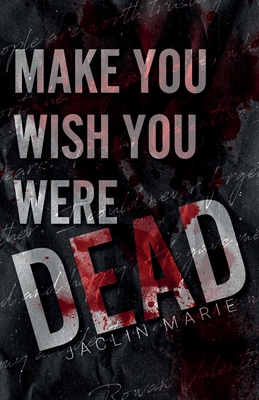 $17.99

Usually Ships in 1-5 Days
Description
---
Jane Reyes has a troubled past. No one knows what happened to Jane three years ago when she was 18. She has no memory of what happened, yet she remembers to keep her mouth shut if she ever did figure it.
As years pass by she doesn't talk to anyone. She promised herself she would never speak again until she finally figured out what happened to her.
But one day she gets out of class and is faced with dark hazel eyes, silky brown hair, tan skin with bulging muscles, and a gaze so heated it burns your soul.
But something about him is familiar to Jane.
How could Jane and Rowan be so connected to the point where Jane feels Deja Vu around him?