Burn the Bone: Book Two of the Newborn City Series (Paperback)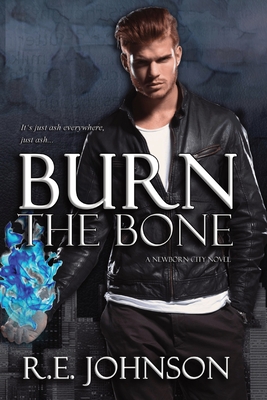 $16.99

Usually Ships in 1-5 Days
Description
---
The secret demonic underworld of Newborn City is at war, trading out one villain for another much more powerful than the last. As the threat grows, one demon is faced with an old flame from his past.
Life's all sunshine and roses now that Marcus is dead, right? Wrong. Now that the Inferno's former boss is no more, his second command, Roger van Statton, steps up to the plate, and demons are disappearing left and right. As Ciaran's best friend, Dimitri Romanov, struggles to identify the pattern of the kidnappings and murders, a mysterious guest shows up at the front door. Dimitri knew life was a bitch, but bringing in old flames was a new low.
When you're a killer, it's hard to prove you didn't, in fact, kill someone, and Red's all out of ideas. On the run from the cops who want to arrest her for the one murder she didn't commit, Reddina Leeyan decides to turn to some old friends. The trouble is, none of them want to see each other. As Roger's plans pick up new steam, Dimitri and Red are thrust into a fight they didn't see coming-and old feelings are brimming under the surface.
With everything catching fire around them, Dimitri and Red have two choices: lock themselves up in cages of their own making or fight for what they love. As the second installment in the Newborn City Series, Burn the Bone forces its heroes to deal with kidnapping, torture, and, worst yet, confronting their feelings.
Inspired by the works of authors like JR Ward and Neil Gaiman, Burn the Bone is the second book of the Newborn City Series and is full of second chances, high stakes, and edge-of-your-seat action. Check it out today.
Burn the Bone is a dark paranormal romance. The themes are suitable for adults