The Demon, the Hero, and the City of Seven: A Mal & Reg Novel of Widdershins (Paperback)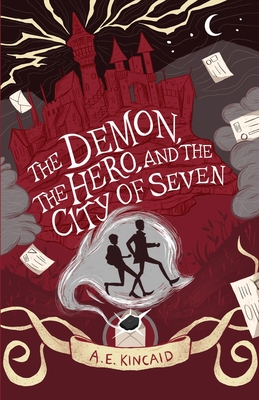 $13.95
Email or call for price
Description
---
Sometimes a little bad can do a lot of good.
What happens when good and evil collide?
They yell, "Ouch "
When you're a demon who's been magically connected to a human for eternity, life is bound to be annoying. But when that human is also an inept hero who tosses his lunch whenever he gets stressed out? Breaking the connection becomes priority one.
Plus, there's a mystery at the heart of their bond that needs unraveling. When the magical object that bound them broke, it weakened the barrier between Widdershins and the Underworld. The duo hopes to find a wizard in the City of Seven who will be able to help with both problems.
Follow along as our demon, Lord Malgon and our hero, Sir Reginald, make themselves unwelcome with fairies, humans, dwarves and giants-all while racing to get to the City of Seven before Mal's supremely evil brother.
In this debut humorous fantasy adventure novel, Kincaid pairs an endearing cast of characters with expert world-building and laugh-out-loud dialogue. The Demon, The Hero, and The City of Seven will leave a Mal and Reg shaped stamp on your heart.