Purple Deceiver, A Buck Reilly Adventure (Paperback)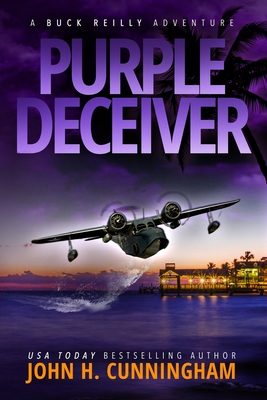 $15.99

Usually Ships in 1-5 Days
Description
---
After salvaging the Queen's Jewels from the wreck of the Nuestra Se ora Farnese, Buck Reilly's finally back on top. Once more hailed as a world class archeologist, he's riding the wave of success...until his past mistakes begin to surface from the depths. The questionable provenance of his latest find, not to mention the death of his former partner, Jack Dodson, have drawn the eye of law enforcement agencies, from the Bahamian Police to Interpol. As the evidence against him piles up (and legal fees begin to loom), Buck reluctantly agrees to track down a mysterious cache of "great value," hidden somewhere on Key West by the original owner of the island.
But he's not the only one. Dozens of treasure hunters have descended on the island, and some will stop at nothing to find the stash first.
Buck's friends all rally to his cause, but the odds are stacked against them. Can they find the treasure before the competition closes in-and before Buck ends up behind Bahamian bars? Get ready for a grueling race against the clock in the ultimate scavenger hunt.