Healing Your Map: A Guide to Understanding Discernment, Trauma and Human Behavior (Paperback)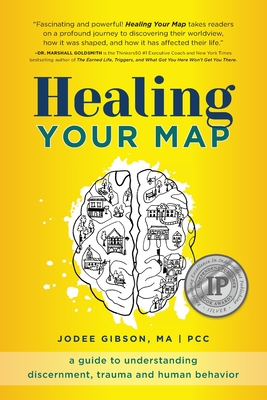 $29.99

Usually Ships in 1-5 Days
Description
---
Imagine a book that leads you deep inside the journey of how you became you. Not a book that shares how you are supposed to be or labels you or makes any attempt to fix you. Simply a book that allows you to understand the inner workings of you and how it all was created. Healing Your Map is about healing versus treating. It's about identifying and healing the root causes versus treating the symptoms that emanate from them.
My belief is that awareness creates access. As the brilliant Dr. Maya Angelou often shared, people who know better, do better. Yet how can we be expected to do better if we don't have the access or the awareness to know the difference? If this concept speaks to you, know this...
Every person on the planet was born with a blank map.
You have a map. I have a map. Every single person has their very own map. Since the moment you were conceived, your map has been and will continue to unknowingly collect and encode each and every little detail of your life. Your values, beliefs, stories, thoughts and so much more, have collectively built the highly subjective map that you use to navigate the world.
The questions become -
- Where is your map currently navigating you?
- And is it leading you to the places you want to go?
The only way to find out is to read this book.