Death Will Be Our Curfew: Poems (Paperback)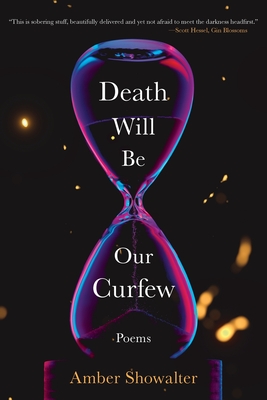 $14.95

Usually Ships in 1-5 Days
Description
---
Amber Showalter's third collection of poetry journeys through the five stages of grief in Cinderella-style, counting down to midnight.
Written by a Sexual Assault Nurse Examiner who was also on the front lines of the fight against COVID-19, Death Will Be Our Curfew lays bare every emotion of mourning. With lyricism and dark beauty, Showalter's poems, accompanied by Viktoriya Samoylov's evocative art, capture loss in its many forms: the loss of a relationship, a friendship, memories, normalcy, the self.
With her verses recounting the breadth and gravity of sorrow, Showalter is a "blonde-haired, blue-eyed harbinger of death" as midnight approaches. By the time the clock strikes twelve, the reader will feel both the anguish of grief and the strength to rise to a greater future.