The Worship Chronicles (Paperback)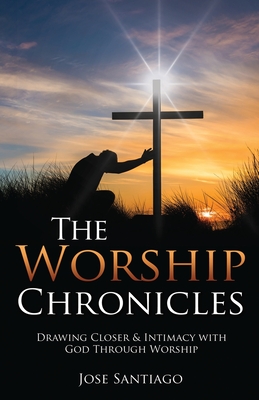 $19.99

Usually Ships in 1-5 Days
Description
---
Why do I feel so alone?
Billions of people feel alone, lonely, and without hope - and that includes Christians. We know we are called to have a close relationship with the omnipresent Father, and that He loves us, but yet, sometimes, we feel as if we're on our own, even when we're in worship.
First-time author, Evangelist Jose Santiago, pulls back the curtain on the state of worship in our hearts and the worship teams who have been called to help bring us into God's presence.
In his book, The Worship Chronicles, Jose provides key insights into how you can use worship to overcome every obstacle in your life and have victory over every battle you face.
You're never alone.
"I wrote this book for those who are sick and tired of being sick and tired of feeling lost and without hope. If you are ready for the true power of God to manifest into you and through you, this book is for you. Once you realize that above all else, you were born to worship, your world will change." -Jose Santiago
The Worship Chronicles aims to dismantle every false concept of what worship is and provide the reader with a fresh revelation that will strengthen their faith and add joy to their day.
Uncover and harness the power of true worship
We need to understand that worship is far more than what we do on Sundays. It's a direct and personal invitation from the Lord so that we may experience more of Him and His glory.
If you are on a worship team, this book is a must-read Learn how to lead others, including yourself and your team, on how to tap into greater dimensions in God.
Get ready for a quickening of your spirit as you learn how God intended you to worship Him. Grace is coming for you, someone shout Hallelujah