Thorn's Thunder (Paperback)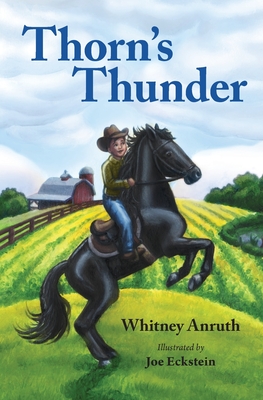 $9.99

Usually Ships in 1-5 Days
Description
---
Saddling up and riding their many trails with his four friends for races, hide and seek, camping, and participating in the Junior Horsemanship Competition at the county fair is Thorn's dream. In reality, the family farm has neither income nor animals since the fever took the herd two years ago. Then the sheriff's department finds they've unknowingly abandoned a horse. For a horse that can barely stand, it is isolation on the Thompson farm or be put down.
Thorn tends to Thunder under the watchful eyes of parents and deputies and makes the most of his time with the horse. For the deputies, it is finding who is legally responsible for the horse. If only Thorn had enough money to buy him if the court or owner sells him. How can he earn enough money even with the help of his friends? The five friends and their horses continue to enjoy their summer vacation and train for the fair's activities.
Smoke from a fire while camping sends the friends to meet anxious parents. But while helping the deputies warn others, they come upon the work of thieves. The sheriff department rounds up the five friends for their help. They must reveal their marked trails and campsites that even their parents know nothing about in order to help the Sheriff's department. Only then can Thorn and his friends take their horses to the fair where the competition makes for grand winners.