Immortal Divorce Court Volume 5: Who's Your Daddy? (Hardcover)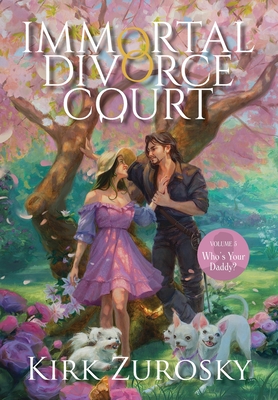 $29.95

Usually Ships in 1-5 Days
Description
---
Sirius Sinister had fatherhood all figured out, but then the universe changed the equation
Fresh off the shock of realizing he has fathered two babies simultaneously, Sirius Sinister must navigate wedding bells for his older girls while ensuring the safety of his new arrivals. But the treachery of his enemies follows his every step: in the course of making sure his new co-parents do the right thing, he discovers a possible traitor at the College of Immortals.
Just when he thinks he has struck a blow for the side of good, his adversaries set in motion a dastardly plan that leaves a trail of destruction, sorrow, and murder in its wake. Sirius Sinister must rally his shaken friends and family to meet evil's challenge, while dealing with a Master of Masters who has seemingly lost a bit off the old fireball. Searching for the cause of Hedley Edrick's funk, Sirius seeks out the one person who may reveal the reason . . . if she doesn't kill him first.
And as if that isn't enough drama, Sirius is beckoned to Lisbon by the goblins to help protect the Heart of Kings, where he is embroiled in the archaic machinations of the Goblin Pact, which jeopardizes the Countess's life and could start an eternal war between the ruling goblin factions. Only a surprise return to Immortal Divorce Court can give Sirius Sinister any chance of saving the day
Fans new and old of the vampire antihero Sirius Sinister and his misadventures will delight in the fifth installment of this hellishly fun series.