Monsters, Machines, and the Media (Paperback)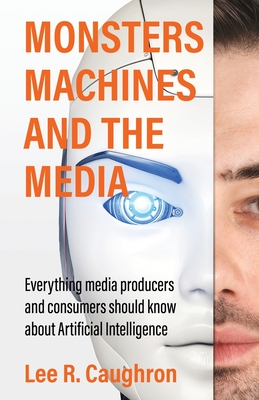 $19.99

Usually Ships in 1-5 Days
Description
---
Artificial Intelligence (AI) is a game-changing technology. Not just disruptive, but a complete shift in the way humans live. Even in its infancy, it is already being abused.
In Monsters, Machines, and the Media: Everything Media Producers and Consumers Should Know About Artificial Intelligence, you'll hear from experts in the field as well as media personalities, broaching topics like...
The intersections of this revolutionary technology, its history, and how it is used for good and evil
How Artificial Intelligence is used to invade your privacy and build highly accurate psychological profiles of individuals
How AI ties in with the media and why the media needs to become "AI literate"
We're living in a dynamic and often overwhelming time. You want to be informed about AI, not only to help your career, but also to understand the good and bad sides of this revolutionary technology. Monsters, Machines, and the Media can help you do that.