Flirting with Darkness (Paperback)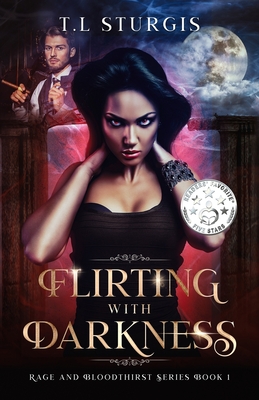 $18.58

Usually Ships in 1-5 Days
Description
---
The taste of blood is so addicting.
My urge for revenge is consuming
And my life is spiraling out of control
But I'm not playing by anyone's rules
I've always been prone to making the wrong choices. And my reckless decisions may indeed have put the people I love in danger, but I'm stuck in a world I never imagined existed.
My dreams and reality are clashing.
I vow to undo the damage I've created. But I have to face an evil so dark... it shatters all that I believed was real.
But nothing comes without consequences.
I have two choices... Either keep my humanity or give into my bloodthirsty impulses. Neither is a simple choice.
It's damnation or salvation that awaits me.
And only fate has the answer.