The Lord Is My Courage: Stepping Through the Shadows of Fear Toward the Voice of Love (MP3 CD)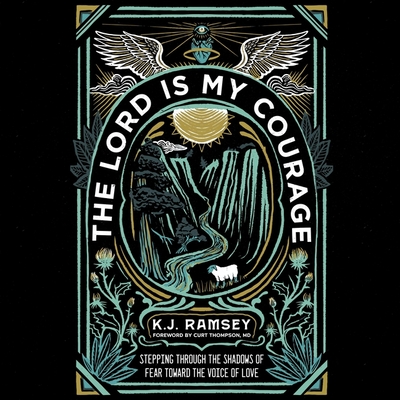 $41.99
Email or call for price
Description
---
Read by the author.
Walking through Psalm 23 phrase by phrase, therapist and author K.J. Ramsey explores the landscape of our fear, trauma, and faith. When she stepped through her own wilderness of spiritual abuse and religious trauma, K.J. discovered that courage is not the absence of anxiety but the practice of trusting we will be held and loved no matter what.
How can we cultivate courage when fear overshadows our lives? How do we hear the Voice of Love when hate and harm shout loud? This book offers an honest path to finding that there is still a Good Shepherd who is always following you. Braiding contemplative storytelling, theological reflection, and practical neuroscience, Ramsey reveals a route into connection and joy that begins right where you are.
The Lord is My Courage is for the deconstructing and the dreamers, the afraid and the amazed, for those whose fear has not been fully shepherded but who can't seem to stop listening for their Good Shepherd's Voice.