Becoming a Gardener: What Reading and Digging Taught Me about Living (MP3 CD)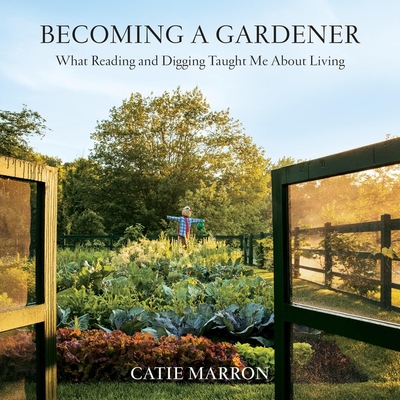 $41.99
Email or call for price
Description
---
A personal account of what it means to become a gardener.
To make her new house in Connecticut truly feel like home, Catie Marron decided to create a garden. But while she was familiar with landscape design, she had never grown anything. A dedicated reader with a lifelong passion for literature, Marron turned to the library of gardening books she'd collected to glean advice from a variety of writers on gardening and horticultural topics both grand and small.
In Becoming a Gardener, Marron chronicles her transformation into a gardener over the course of 18 months, seeding the details of her experience with rich advice from writers as diverse as Eleanor Per nyi and Karel Capek, Penelope Lively, and Jamaica Kincaid. As she digs deeper into her readings and works in the garden itself, Marron not only discovers the essence of gardening, but in the words of Michael Pollan, the endlessly engrossing ways that cultivating a garden attaches a body to the earth.
A delightful blend of informed opinion, personal reflection, and practical advice, Becoming a Gardener explores topics as varied as the composition of dirt, the agricultural wisdom of avid kitchen gardeners George Washington and Thomas Jefferson, the healing power of digging in the soil, and the beauty of finding solitude in nature. Throughout, Marron carefully plants special illustrated features, such as musings on the merits (and detriments) of the rose, essential tools, moonlight gardening, children's books that feature gardens, and her favorite gardens around the world. Also included is an annotated list of recommended writers, books, and films related to gardens and gardening, along with a monthly to-do calendar.
Becoming a Gardener is a very special and moving portrait of life and the enduring power of literature and nature that is sure to become an instant classic.
Supplemental enhancement PDF accompanies the audiobook.