Eloquence of the Sardine Lib/E: Extraordinary Encounters Beneath the Sea (Compact Disc)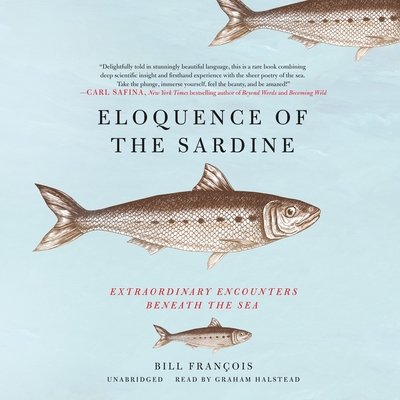 $60.00
Email or call for price
Description
---
If we listen to the ocean, what do we hear? What can it teach us? How can it change us?
Written by a marine scientist (and winner of French eloquence competitions), this work of narrative nonfiction blends Bill Fran ois's personal story with that of sea creatures to create an original and exciting work. In poetic prose, he describes his unlikely journey from being a Parisian child, afraid of the water and crippled by self-consciousness, to an eloquent and self-assured young man with a passion for the ocean and all who inhabit it. In doing so, he tells the stories of sardines, anchovies, eels, suckerfish, and whales (to name a few), and demystifies their fascinating conversations.
A mix between science and storytelling from the past and present, Eloquence of the Sardine is an invitation to dive deep and learn from the secrets of the ocean.