Was Jesus a Christian or a Muslim? (Paperback)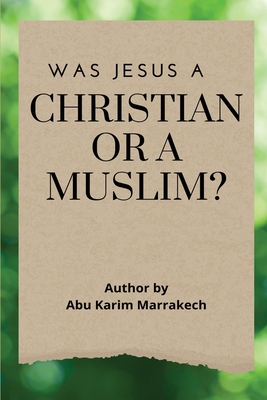 $27.00

Usually Ships in 1-5 Days
Description
---
You may ask yourself the following questions:
1- Am I a true follower of Jesus Christ?
2- Am I really looking for truth, or am I truth's enemy?
3- Was Jesus Christ a Christian or a Muslim?
I appeal to the reader to examine this book with an unbiased
mind and open heart to the truth because this is the only way that
may lead to the right decision that shapes one's life in this world and
the world to come.