Het Hacken Van Je Lot (Paperback)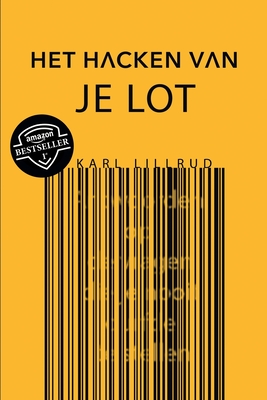 $19.30

Usually Ships in 1-5 Days
Description
---
Het hacken van je lot is een boek vol met tools die je superkrachten zullen geven.
Karl is verder gegaan dan zijn unieke stijl van verhalen vertellen, die je echt vangt en zelfs de vele situaties in het boek transformeert in je eigen situaties.
Je kunt echt de kracht van de inspiratie voelen door het hele boek heen en hoe de twee onderwerpen van het doen van het onmogelijke en het empoweren van jezelf met slimme methoden die Karl vertelt in zijn twee TEDx-gesprekken.
Ik hou vooral van de slotpagina, die echt het gevoel samenvat dat hij in het hele boek heeft opgebouwd in n zin.
Ik weet nu dat ik het Impossible kan doen en ik weet dat jij het ook kan nadat je dit boek hebt gelezen.
Dit boek heeft een omslag:
Hoe doe je het onmogelijke
Geeft je superkrachten
Krijg meer uit het leven
Maak je dromen de volgende dagen werkelijkheid
Overschakeling van Want-ondernemer naar Ondernemer.
Omdat hij dyslectisch is, had Karl moeilijkheden die hij als kind moest overwinnen. Met een sterke wil en een zelfverbeterende mentaliteit staat hij nu als een trotse ondernemer, mentor, echtgenoot en vader. Dit boek is geschreven in een formaat dat iedereen in staat stelt om wat hij of zij leest tot zijn of haar eigen ervaringen te maken.
Dit boek geeft je de tools om je lot te hacken.