Good Sweden, Bad Sweden: The Use and Abuse of Swedish Values in a Post-Truth World (Paperback)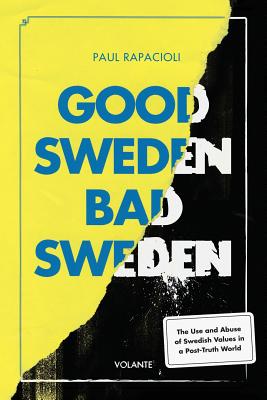 $19.99
Email or call for price
Description
---
You look at what's happening last night in Sweden. Sweden Who would believe this?
The idea of Sweden as a nation in crisis is spreading. With influential news outlets reporting stories of no-go zones, lawlessness and the banning of Christmas lights, Bad Sweden has become a compelling story told by populist leaders across the world.
In a world where truth and falsehood are merging, Bad Sweden is now challenging the Good Sweden story of exceptional social, business and creative success. But why? And for whose benefit?
This book explores the mechanisms of twisted facts, viral content and the immense power of bad news. It shows how Sweden's image is being distorted and used as a weapon in a global clash of values - and how Swedes can reclaim the narrative.
Author Paul Rapacioli is the founder of Swedish news company The Local, providing Europe's news in English to five million readers each month. Drawing on more than a decade of news coverage, Good Sweden, Bad Sweden is his inside account of how the country's story is being told in a post-truth world.