Mitchell Riopelle: Nothing in Moderation (Hardcover)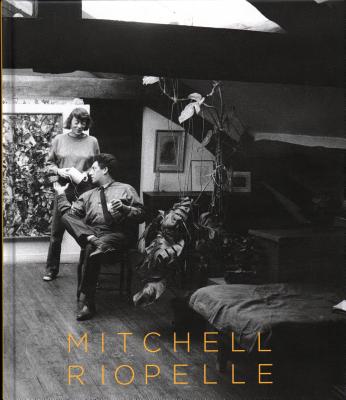 Description
---
Canadian painter Jean-Paul Riopelle (1923–2002) and American painter Joan Mitchell (1925–1992) stand alongside Auguste Rodin and Camille Claudel, Diego Rivera and Frida Kahlo, and Jackson Pollock and Lee Krasner in the constellation of romantic and artistic mythologies. This new volume, published to accompany a traveling exhibition, consists of some 60 masterly works, mostly large-format paintings, a few works on paper, and archival material. It explores how the two artists, who shared each other's life for nearly a quarter century, developed highly distinct bodies of work and studio techniques while engaging in a rich dialogue around abstract art. Their work was deeply influenced by the tides of their love affair, which was as stormy as it was seminal. Whether drawing attention to the similarities and differences between works that address the same subject, or motifs and inspirations specific to each, this book paints a splendid portrait of two remarkable figures of the international Abstract movement.

About the Author
---
Michel Martin is exhibition curator at Musée National des Beaux-arts du Quebec.

Kenneth Brummel is assistant curator of modern art at the Art Gallery of Ontario.

Yves Michaud is a French philosopher, essayist, and art critic.