The Cirrhosis Cookbook: Nourishing Recipes for Liver Health and Well-Being (Paperback)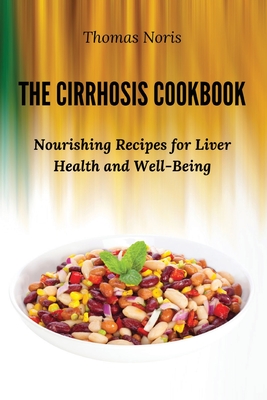 $22.90

Usually Ships in 1-5 Days
Description
---
Introducing "The Cirrhosis Cookbook" by Thomas Noris, your comprehensive guide to managing liver health through delicious and nutritious meals.
This cookbook is specifically designed for individuals affected by liver cirrhosis, as well as their family members and caregivers.
It offers a wide range of recipes suitable for breakfast, lunch, dinner, snacks, desserts, and even smoothies, providing an all-inclusive resource for maintaining a healthy and flavorful diet.
With a strong focus on liver-friendly ingredients, "The Cirrhosis Cookbook" helps you to manage your liver condition, promote overall health, and make every meal enjoyable.
The recipes have been carefully crafted to ensure that they are low in sodium, sugar, and unhealthy fats, which are essential factors in managing cirrhosis and improving liver function.
Whether you have been recently diagnosed with liver cirrhosis or are looking to support a loved one, this cookbook provides a practical and delicious solution to maintaining a balanced diet.
The easy-to-follow recipes cater to all skill levels and are designed to satisfy a wide range of taste preferences.
By incorporating "The Cirrhosis Cookbook" into your daily routine, you'll discover the benefits of a liver-friendly diet, including improved energy levels, better digestion, and a stronger immune system.
Don't let cirrhosis dictate your life - take control of your health and enjoy every bite with this essential cookbook.
Order your copy of "The Cirrhosis Cookbook" today and embark on a flavorful journey towards a healthier, happier you
Your liver will thank you.