The Bhagwat Gita: Symphony of the Spirit (Paperback)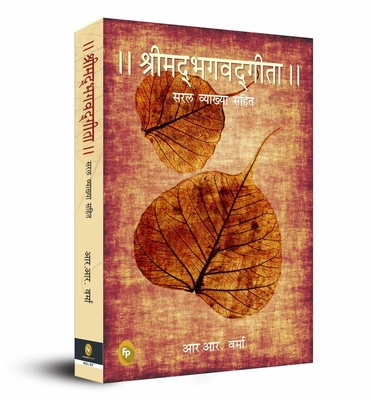 $12.99
Email or call for price
Description
---
The Bhagwat Gita is the main sourcebook on yoga and is a concise summary of India's Vedic wisdom. Yet, remarkably, the setting for this classic spiritual text is an ancient Indian battlefield.



In this interpretation of the Gita, the author explains that the essence of the Gita is the equanimity of mind, which is attained by transcending it because mind consciousness is myopic and only spiritual consciousness abounds in universal love and absolute knowledge.



This best-selling and expanded edition of the most famous and popular of Indian scriptures contextualizes the book culturally and historically and explains the key concepts of Hindu religious thought and the technical vocabulary of yoga. Chapter introductions, notes and a glossary help readers understand the book's message better. Most importantly, the translation uses simple, clear language to impart the poetry, universality and timelessness of the Gita's teachings."

About the Author
---
Mr. RR Varma was born in a remote but picturesque village in Himachal Pradesh. He did his primary schooling from there and continued his further education, up to graduation, as a private student, while combining the endeavor of learning and earning. In the year 1961, he qualified for the Indian Police Service (IPS).
In recognition of his meritorious and distinguished services, Mr. Varma has been awarded with Police and President Medals.
For the last 33 years, he has been an active member of the Yogda Satsang Society of India and practices regular meditation. He enjoys reading, writing, trekking, and mountaineering. He contributes articles to national newspapers and magazines, and has published three books through Prakash Books, New Delhi."