La linea (Primeras travesías) (Hardcover)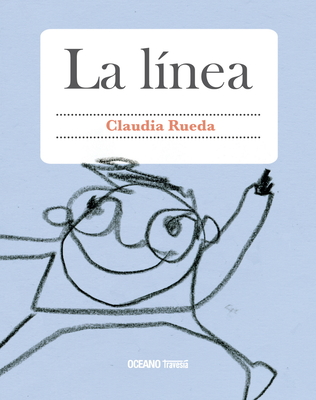 $9.95
Email or call for price
Description
---
Este original libro está protagonizado por una línea. Es una sencilla raya hecha con lápiz que un día se aburre de hacer ejercicios sobre la página de un cuaderno cuadriculado y decide escapar del salón de clases. Muy contenta se va a recorrer el mundo. Así, la línea llega a una ciudad, escala altas montañas y conoce el mar, donde se enfrenta a unos temibles piratas. Es entonces cuando los lectores se percatan de que el verdadero protagonista de la historia es un niño llamado Leonardo, quien echa a volar su imaginación en medio de la clase y, mientras sus compañeros practican caligrafía, él se lanza a la aventura.

This unique book stars a line. It's a simple line made with a pencil, but one day it gets bored of moving around the page of a gridded notebook and decides to escape the classroom. It's very happy to be traveling the world. The line arrives in a city, climbs tall mountains, and experiences the sea, where it encounters some terrifying pirates. It's then that readers realize that the true star of the story is a boy named Leonardo, who lets his imagination soar in the middle of class, heading out on an adventure while his classmates practice cursive.
About the Author
---
Claudia Rueda is a Colombian writer and illustrator with a background in law and art. She has published more than 10 books, some of which were originally published in English. She was a finalist for the A la Orilla del Viento prize for illustrated books. She won the Society of Children's Book Writers and Illustrators annual conference award in 2002 and 2003. In 2016, Letras Robadas, a book she illustrated, was recognized by the International Board on Books for Young People. Her books include A veces, Formas, and No.