Dark End Of The Street (Large Print / Paperback)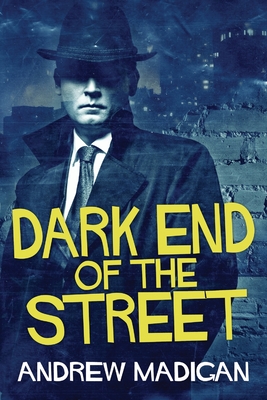 $24.49

Usually Ships in 1-5 Days
Description
---
Horvath works for the Firm. He's been sent to track down Van Dyke, who ran off with their money.
The morning after, he meets Lana. She's also looking for someone, so they team up. He's not sure if he can trust Lana, but he's attracted to her. And she's all he's got.
The city is dirty, violent and corrupt. Run by the Syndicate, criminals control the police, the mayor and the city council. Horvath's leads don't seem to lead anywhere.
He wanders through the city looking for clues, sipping espresso, drinking whiskey and popping aspirin like breath mints. Danger follows his every step, but he doesn't carry a gun. That's his code; something his mentor, McGrath, taught him years ago.
But in a city that's too broken to fix, can Horvath put the pieces together?
This is the large print edition of Dark End Of The Street, with a larger font / typeface for easier reading.