Numerology for Beginners: Learn How to Use Numerology, Astrology, Numbers, and Tarot to Take Charge of Your Life and Create the One You Deserve (Paperback)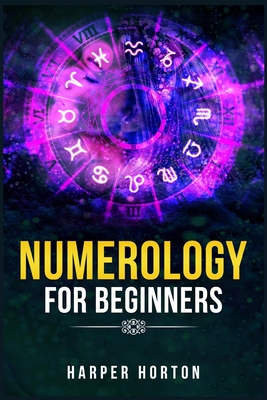 $25.97

Usually Ships in 1-5 Days
Description
---
Numerology is a type of divination that goes back to the late fifth century B.C. This divinity reading method said to have been created by the Greek philosopher Pythagoras, has been extensively circulated in the mystical world for many years.
Those interested in learning about numerology may learn all they need to know to get started in this guide.
This book is a fantastic learning resource for people who are entirely new to fortune telling and those who have participated in other techniques such as astrology or tarot and want to broaden their knowledge.
Despite being prepared for novices, this book provides in-depth knowledge of numerology that will leave you feeling secure in your understanding.
If you are prepared to learn numerology and understand more about yourself and your loved ones via this fascinating practice, buy your copy of Numerology for Beginners and get started now
This book will teach you:
How numerology works and how to interpret numbers
How numerology arose and where it originated
How contemporary numerology varies from ancient numerology
The various values in your chart and how they may be calculated
What each number on your chart reveals about your personality
The energy connected to each unique number
Detailed information regarding the placements of the various numerals.
And Much More ...
This is the ideal book for you if you are interested in learning a new talent or just want to learn something entertaining and straightforward
- Obtain Numerology for Beginners now -