Dark Psychology Mind Control: Avoiding Narcissists and Protecting Yourself Through Psychological Warfare, Deception, Empathy, Neuro-Linguistic Progr (Paperback)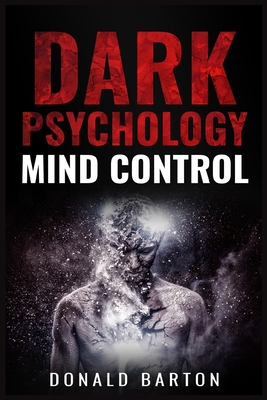 Description
---
Are you sure that everything around you is a product of your choices?
Continue reading if you've ever felt manipulated or uneasy with some individuals.
Family, friends, and coworkers are the relationships you have formed throughout your life. Unfortunately, some individuals around you see dishonesty as usual.
They employ subtle manipulative strategies to gain control of persons and circumstances. You're susceptible to these approaches if you can't control your emotions.
It happens that you make decisions that aren't what you wanted to make; more and more of those wrong decisions will leave you in a state of confusion; this is when some people will take advantage of your situation, and you'll find yourself surrounded by the wrong people without even realizing it.
This book will teach you:
How Neuro-Linguistic Programming may help you boost your self-esteem, control your emotions, and begin to believe in your power.
How to overcome your fear of shyness by understanding your own environment and changing your set opinions on things in your life.
How to use a four-step success model and the rules for accurate outcome formulations to get what you want.
How to influence people by changing how you breathe, speak, think.
And Much More ...

So, if you want to be a master of everything mentioned above, scroll up and click the "Buy Now" button.