Noodles Cookbook: A Collection of 60 Authentic Asian Dishes (2022 Guide for Beginners) (Paperback)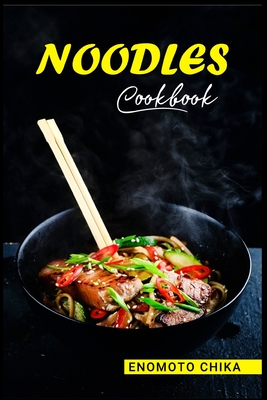 $27.97

Usually Ships in 1-5 Days
Description
---
Looking for a Noodles Cookbook with delicious Asian recipes?
Enomoto Chika's book contains 60 recipes for creating tasty recipes at home.
Forget the standard Chinese takeout package of sticky noodles.
With 60 easy recipes for the most classic and outstanding Asian cuisine, cooking excellent noodles at home has never been easier.
There are legends about noodles in history texts from approximately 2.000 BC, including Chinese rulers and noodles bowls. Noodles are still one of Asia's most prevalent essential foods, and they may be used for very simple homemade recipes or the most sophisticated gourmet servings in upscale restaurants.
There are six primary varieties of noodles:
Rice Noodles Udon Soba
Glass Noodles Shirataki
Noodles Ramen
Noodles are the excellent basis for most Asian cuisines, whether prepared with grain or rice, and some complex versions are enriched with soy sauce.
They are a versatile component that may be utilized in a wide range of meals, whether served with broth, stir-fried in a wok, or used as western spaghetti.
Enomoto Chika's Noodles Cookbook contains the following:
60 recipes for cooking noodles
Traditional Asian meals
60 ramen, udon, soba, Shirataki, rice, and glass noodle dishes
This Guide is for you if you appreciate Asian dishes and want to start making noodles at home.
Scroll up, click purchase it now, and get your copy right away